THE Clean Up Politics campaign has won regal favour this week with Patsy Dan Mac Ruairí, King of Tory Island, calling it a 'much-needed wake-up call for our politicians'. Visiting Tory to promote the campaign, Stranorlar native Tim Jackson, the founder of Clean Up Politics, was warmly welcomed by the islanders, with the king expressing full support for the initiative.
As part of the Clean Up Politics campaign, candidates at the next General Election will be asked to adopt four policy points concerning their earnings. They are:
– Salaries should be reduced from €90k to €45k
– Expenses must be fully vouched, with receipts made publicly available
– Pensions will be reduced in line with the current public service rate
– €13m p/a funding of political parties will cease
Highlighting Sinn Féin's recent electoral promise to reduce TD's salaries by 20 per cent from the current €90,000, Jackson remarked that the move made little sense, since each Sinn Féin TD claims to only take home one third of their salary anyway. "The only explanation I can see is that Sinn Féin don't want to cut TD salaries in half because the party couldn't then keep the savings for themselves, as they currently do at the expense of the taxpayer. I would prefer to see all parties make an honest, comprehensive attempt to address this issue, rather than peddle empty promises of token reform."
Posted: 3:06 pm August 24, 2015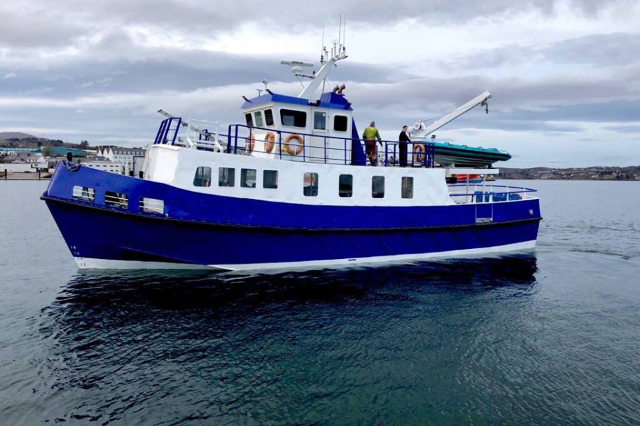 VIEWING days will be held on Tory Island and in Burtonport to give islanders the opportunity to see the...
  TORY Islanders are stranded in Magheroarty after returning from their protest in Galway on Wednesday over the need...