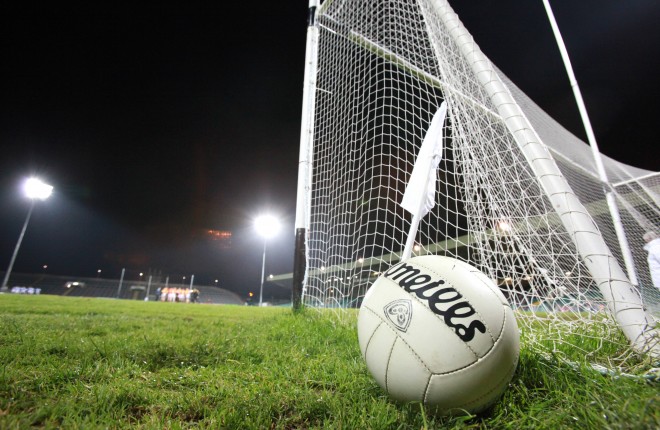 THIS weekend sees the first time in Donegal Boston's history that all three teams have made it to their respective finals in the same year. Hopes are high the teams can achieve a historic treble for the club.
The highlight of this weekend's proceedings is the senior football final against the Wolfetones on Sunday afternoon.
These two powerhouses have had their battles in recent years and the early season drubbing that Donegal handed out to the Tones is already a distant memory. An interesting twist see's two Malin men on opposing lines. Paul Martin McDaid takes charge of Donegal with Darren Duffy leading the Tones. Donegal came through a real battle against the Shannon Blues in the semifinal with an Emlyn Mulligan injury time point the only score between the sides in a 0:09 to 0:08 victory. The Donegal team includes some well-established county names like Donegal All Ireland winner Rory Kavanagh and Michael Boyle, Emlyn Mulligan of Leitrim and a number of Donegal under 21 and minor stars. Donegal starting home based players such as Darren Green, Matthew Smyth, Tony McClenaghan and Gavin Gallagher will have huge roles to play.
First up on Saturday at 4.15PM are the Junior B's who play against arch rivals the MacAnespies. These two teams have been the strongest teams in this grade all season and it sure to be a close encounter.
Donegal were defeated in last year's final and last won the title in 2013 when it took a dramatic 8 point second half comeback to force the game into injury time with Donegal eventually winning by 4 points. Macs will be keen to avenge the defeat of 2 years ago. Under the guidance of rookie manager Gerard O'Kane, he'll be hoping that his more experienced players such as Hugh Devine, John Doogan, Rocky Ivor's and Ronan Shovlin step up to the plate.
The Junior A's will take the field at midday on Sunday as they aim to retain their divisional title against the Wolfetones. Donegal have been unbeaten since an opening day defeat to Aidan MacAnespies and will go into this game in high spirts after a comfortable semifinal victory over the Macs.
Manager Brian Kelly of Urris finds himself leading his team to the final in his debut year as manager. The junior A's have blended their strong pool of home based players with some exceptional summer signings. The scoring threats of Ciaran Diver and Christopher McLaughlin will key to a Donegal victory. At the back Declan McBride and captain Darren Doherty will be tasked with keeping Tones main scoring threats at bay. This is sure to be a close affair as the Tones try to dethrone the reigning Boston and North American junior A champions.
Junior B's
Christopher McLaughlin (Malin), Jonathan Byrne (Malin), John Deery Captain (Malin), Hugh Devine (Lifford), Michael McBride(Downings), Mark Dunphy (Braintree), Kieron McDevitt (Quincy), Jason McDaid (Malin), John Doogan (Downings), Ronan Shovlin (Kilcar), Matthew Cutliffe (Buncrana), Seamus Sweeney (Convoy), Tiernan McConnell (Robert Emmets), Gareth Ruddy (Carndonagh), Rocky Ivors (Urris), Dylan Costello (Galway), Jason Costello (Galway), Sean Winston (Muff), Shane McDaid (Buncrana), Pauric McLaughlin (Buncrana), Colin McCarron (Dungloe)
Managers: Gerard O'Kane (Culdaff)
Junior A's
Jonathan Byrne (Malin), Declan McBride(Downings), Alan Coman (Offaly), Darren Doherty (Malin), Darren Green (Downings), Owen Teagle (Galway), Kevin McColgan (Malin), Eamon Quigley (Westmeath), Aaron Curley (Westmeath), Tom Caldwell (Galway), Christy Bell (Buncrana), Ciaran Diver (Moville), Harry Loughran (Tyrone), Eamon McCarney (Fermanagh), Emmet Doogan (Fermanagh), Cormac Hughes (Sligo), Michael McGinty (MacCumhaills), Mark Dunphy (Braintree), Ciaran McDevitt (Quincy), Christopher McLaughlin (Malin), Brian Kelly (Urris), Kevin Curran (Robert Emmets)
Managers: Brian Kelly (Urris), Gareth Ruddy (Carndonagh)
Senior
Michael Boyle (Termon), Jason Noctor (Killybegs), Conor Burke (Antrim), Mark Canny (Carndonagh), Sean Doherty Captain (Urris), Gavin Gallagher (MacCumhaills), Darren Green (Downings), Matthew Smyth (Killybegs), Rory Kavanagh (St.Eunans), Brian Donnelly (Louth), Paddy McAleer (Antrim), Emlyn Mulligan (Leitrim), Jason Whealan (Dublin), Lorcan Connor (Downings), Tom Caldwell (Galway), Ebhfrim McFadden (Fanad Gaels), Nicky Kelly (Westmeath), Malachy McDermott (Moville), Mark Dunphy (Braintree), Rory Dunleavy (MacCumhaills), Eunan Doherty (Glenties)
Managers: Paul Martin McDaid (Malin), Eamon Rush (Robert Emmets), Michael McGinty (MacCumhaills)
Posted: 1:16 pm August 28, 2015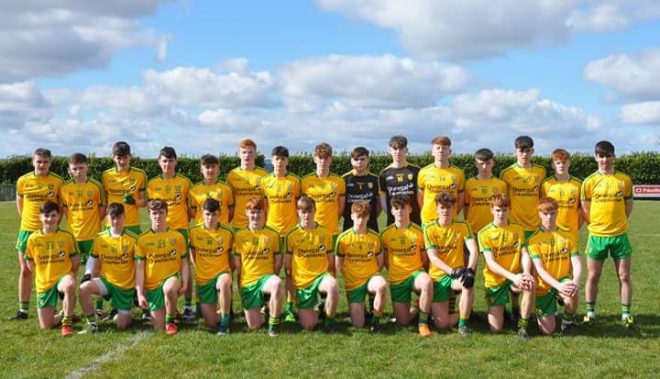 Brian McCabe hopes that home advantage will mean a good turnout for the Tir Chonaill youngsters.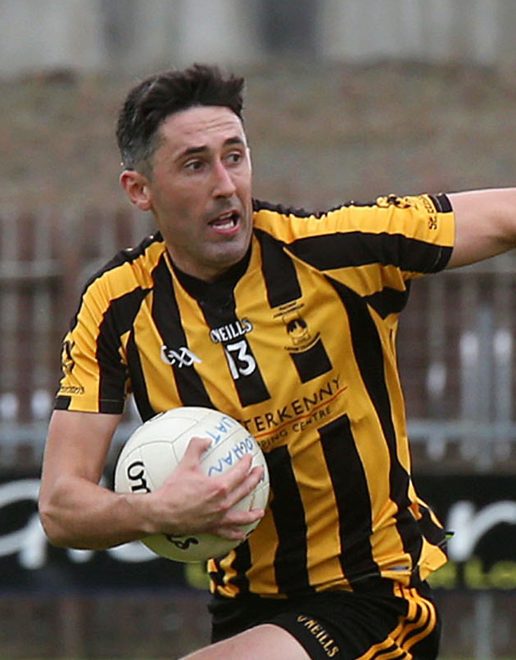 Kavanagh joins four time All Star Karl Lacey, who is part of Declan Bonner's senior team management, on the...