BY RYAN FERRY
DONEGAL ladies player Karen Guthrie is back fit after more than three months on the sideline and she is ready to help Donegal get past Armagh on Saturday and reach the semi-finals of the TG4 All-Ireland Senior Ladies Football Championship.
The Glenfin star injured her ankle ligaments against Westmeath in Donegal's final league match and it took longer to heal than she anticpated.
"It was a horrible place to be," said Guthrie. "This is my tenth straight year (with the Donegal panel) and I have only ever been injured once before and I didn't miss any games. I just strapped up my ankle and played away.
"I needed an operation in the close season after that, so I decided to just give it the proper time. It was a very long 14 and a half weeks."
Guthrie takes her football very seriously and her ambitions are now being matched by the Donegal management team. The ladies panel worked with Adam Speer on Strength and Conditioning during the winter, while Davy McLaughlin and his trainer Sean O'Kane have really modernised the whole set-up.
"We always had good players and a lot of talent, but the structures that we wanted to see or that other counties had weren't there. We're starting to pull all those wee things together now and we're in a nice place."
To read Karen Guthrie's full interview, make sure to pick up Friday's edition of the Donegal News.
Posted: 1:45 pm August 20, 2015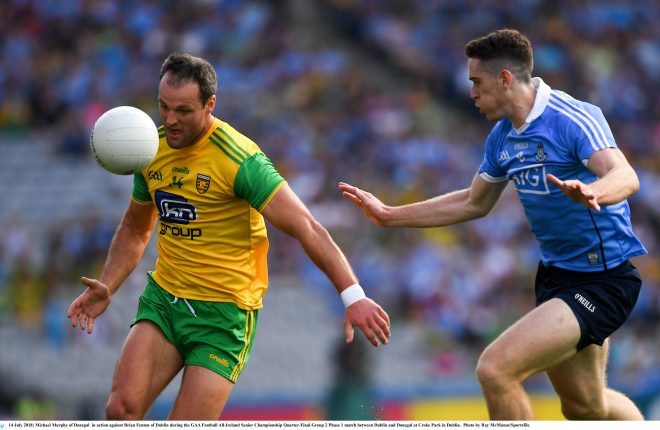 Dublin too strong in Croker.