DONEGAL's senior footballers didn't fare too badly in a recent poll conducting asking 1,000 'unbiased' American women who the best looking GAA players and teams were.
Dublin hurler Shane Durkan is the best looking GAA player in Ireland according to a poll from American women, while Donegal's Paddy McBrearty (Kilcar) came in seventh and Paddy McGrath (Ardara) also breaking the top team. The Donegal Senior Footballers fared well overall, too, being ranked fourth best-looking team in the country.
Paddy Power compiled the survey where they asked over 1,000 American women, not familiar with the world of GAA, and asked them to rate the head and shoulders photos of every inter-county player in the country.They also took into account information about the voting women so that they could further break down the results into demographics.
Féilim Mac An Iomaire, a spokesperson for Paddy Power, said: "Fame and success tend to bias surveys like this this so we decided to remove it, and we genuinely believe that we have found the 100 players who would fare just as well in Coppers as they would in Croke Park."
Top Five Teams
1. Galway Football
2. Dublin Hurling
3. Sligo Football
4. Donegal Football
5. Galway Hurling
Top 25 Players
1. Shane Durkin – Dublin Hurling
2. Paddy Holloway – Westmeath Football
3. Eoin Cadogan – Cork Football
4. Fergal Moore – Galway Hurling
5. Kieran Joyce – Kilkenny Hurling
6. Aidan Forker – Armagh Football
7. Paddy McBrearty – Donegal Football
8. Anthony Maher – Kerry Football
9. Stephen Cronin – Cork Football
10. Danny Cummins – Galway Football
11. Fiontán Ó'Curraoin – Galway Football
12. Patrick O'Connor – Clare Hurling
13. Paddy McGrath – Donegal Football
14. Anton Sullivan – Offaly Football
15. Ken O'Halloran – Cork Football
Posted: 4:33 pm August 20, 2015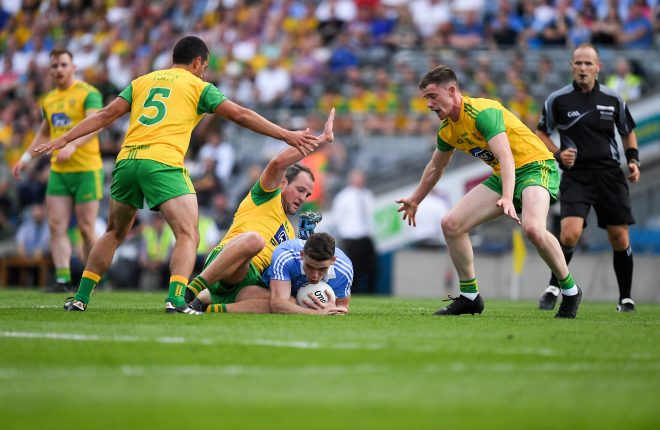 There were high hopes ahead of the first weekend of the Super 8s, but unfortunately the football didn't live...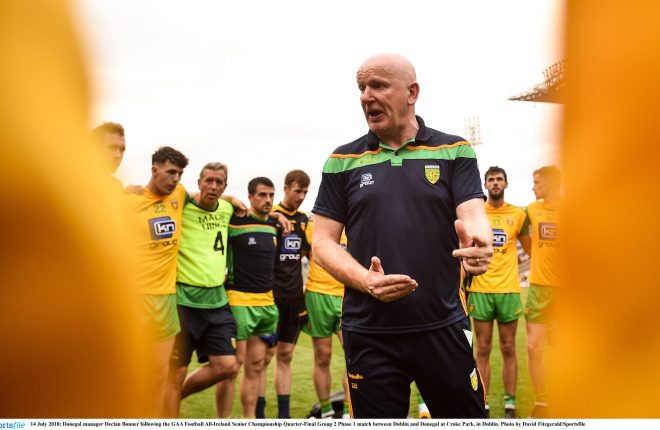 Donegal face Roscommon in Dr Hyde Park on Saturday at 5pm.