By Harry Walsh
It's been yet another great adventure for players and supporters alike but in the end Rory Gallagher's Donegal team fell just short of the ultimate goal over the weekend.
Donegal bowed out of the race for Sam Maguire at the hands of Mayo at Croke Park on Saturday evening.
Two goals either side of half-time proved to be the difference and it's Mayo who now progress to meet Dublin at GAA headquarters at the end of the month with an All-Ireland final the reward for the winners.
Finalists last year, Donegal brought Sam back to the hills three short years ago and there's real concern in the wake of the weekend defeat that there will be retirements among this wonderful group of players ahead of the 2016 campaign.
Gaoth Dobhair defender Eamon McGee, when asked about his future plans, quite rightly said that the stand under Croke Park is never the place to make decisions on your future.
"There's lot of factors to weigh up. It's the same as last year after the final. We'll wait and see," he said.
"We didn't do ourselves justice out there today and that would definitely be a positive factor to come back again but every year there's more and more factors on the negative side. We'll sit down and see what happens in time," he said.
Donegal manager Rory Gallagher said a number of his players have been on the road a long time.
"We came back this year with the very clear intention of doing our best, which was to get back to an All-Ireland final and take it from there.
When you have had the success we have had for the last few years, you want to be back in a final. Ultimately that's what we would be interested in. It just depends on whether people feel it's a road they can go down and they can reach again," he said.
Posted: 6:03 pm August 9, 2015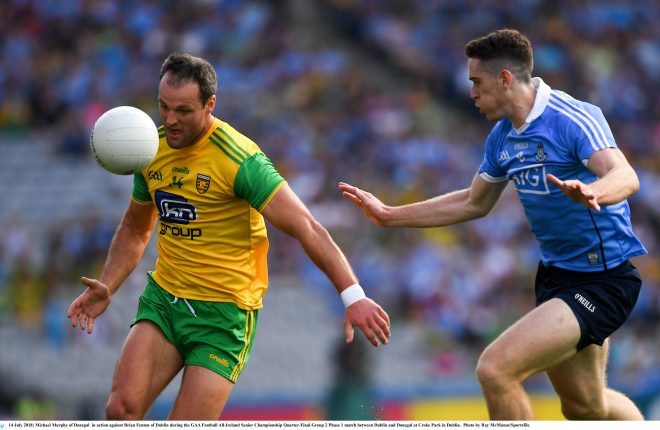 Dublin too strong in Croker.