BY HARRY WALSH
VETERAN Fine Gael TD Dinny McGinley has re-affirmed his intention not to seek re-election at the next General Election.
The former Minister of State for the Gaeltacht has served as a TD in Dáil Eireann for the past thirty-three years.
It follows last week's confirmation that his old sparring partner Pat The Cope Gallagher is to seek a nomination to contest the next General Election in Donegal for Fianna Fáil where he will be joined by Councillor James Pat McDaid, the party's the youngest member of Donegal County Council.
When contacted yesterday, Deputy McGinley said that the statement he made last summer still stood, despite speculation that he was reconsidering his retirement.
"I refer you to the statement I made on Tuesday, 15 July, 2014. That statement still stands. Full stop," Deputy McGinley said.
In that statement, Deputy McGinley said that following discussions with the Taoiseach, Enda Kenny, he had indicated to him that, after serving 33 years as a member of Dáil Eireann, it was not his intention to seek re-election at the next General Election.
Meanwhile, Cllr McDaid has confirmed that he would like to join sitting TD Charlie McConalogue on the Fianna Fáil ticket.
"I want to lead a campaign to regenerate and rebuild Fianna Fáil to the proud position it once held in the heart and in the minds of the majority of the Irish electorate.
Young Councillors like myself represent more than 60 per cent of the electorate and if Fianna Fáil is to be a force again it must embrace that youth agenda," Cllr McDaid said.
Posted: 9:12 pm August 27, 2015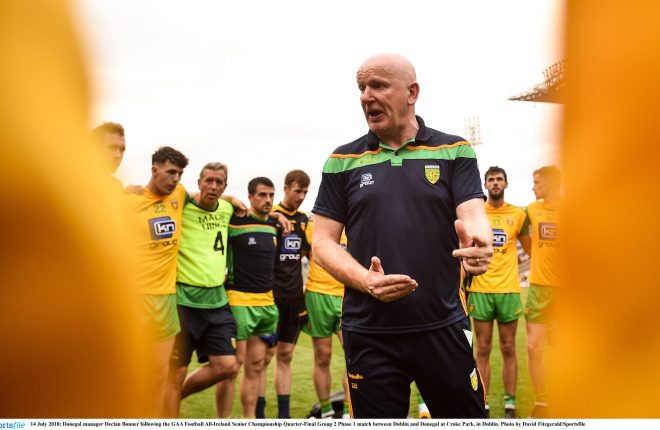 Donegal face Roscommon in Dr Hyde Park on Saturday at 5pm.