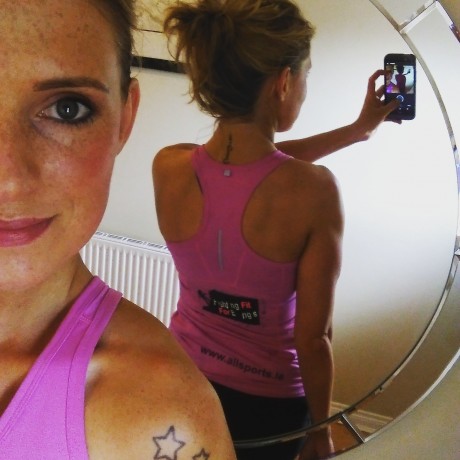 LAST week I shared my plans to abseil down Fanad Lighthouse with you. In order to gauge whether the challenge would be physically possible, first I had to have a trial run. I arranged to meet up with Iain Miller, owner of Unique Ascent, last Monday where he showed me the ropes, literally.
I first met Iain on Cruit Island back in 2013 when I attempted my first rock climb and abseil. I was successful in climbing the rock however I didn't quite manage the abseiling portion of the day. I had felt disappointed but knew I would give it another go at some point.
I was lucky to be given that opportunity last week and it was a success! I have grown stronger over the past few months which helped when manoeuvring down the rock face.
For anyone who has tried abseiling in the past, you will appreciate that initial feeling of sheer panic when you lean out over the edge but it soon becomes clear that fear is all in the mind. The ropes are perfectly safe and if you are fortunate enough to have Iain as your guide you should be confident that you will live to tell the tale!
The only time I felt really scared was when I was stepping from a protruding rock on to a flatter surface.
My leg is not powerful enough to support itself and if it were to slip, gravity would have taken over causing it to swing down off the rock.
This would have been very painful and would have caused my other leg to buckle. I was fine with the flatter areas of rock and for this reason I know I will (ab)sail down the lighthouse with ease.
MUSCLE MASS V FAT
I am coming up to the six month mark with my adapted training and have been happy with my steady progress.
Each month coach Neil takes my measurements and we compare them to the month before. This month as I am at the halfway mark we decided to compare them with my starting measurements.
The results showed that I am the exact weight I was in January but my individual measurements are very different.
The biggest shock was that my waist has gone down by fourteen centimetres! I have included these photos to show you that yes, my back has gained muscle thus making it look a little bigger, overall however my appearance hasn't changed other than I am tighter and more toned. Despite what some people think, girls can lift weights and not lose their 'girliness'.
I am the most confident I have ever been and those that follow me on Instagram will know I love to show off my arms (Sorry, I promise I will reduce the number of selfies I post)!
I feel strong and sexy. These two words would not have featured much in my vocabulary in the past as numerous surgery forced me to focus on the weak parts of my body instead of concentrating on the bits I could work with and change.
I am enjoying the process of sculpting my muscles and look forward to my weigh in six months from now. Who knows where I might be by then!
Nikki Bradley is the founder of Fighting Fit For Ewing's, a campaign to promote awareness of Ewing's Sarcoma. Nikki is sponsored by All Sports in Donegal Town. Support her campaign by giving 'Fighting Fit For Ewing's' a LIKE on Facebook or follow her on Twitter @nikkibradley59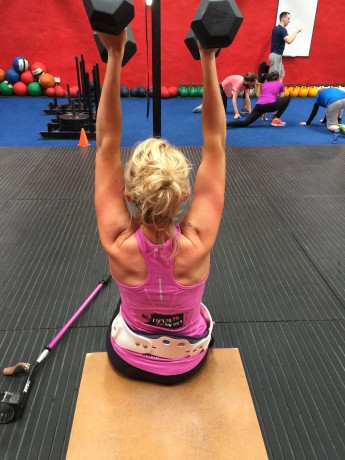 Posted: 3:05 pm July 2, 2015