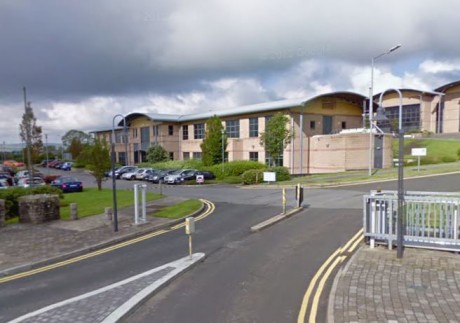 BY C.J.MCGINLEY
THERE are hopes of a major jobs boost for Letterkenny tomorrow following confirmation Pramerica is to release details of a new campus.
Mr Richard Bruton, Minister for Jobs, Enterprise & Innovation will be joining Pramerica to mark the occasion.
Caroline Faulkner, Snr Managing Director, Pramerica, Letterkenny, has called the press briefing for 10am.
The firm currently employs over 1,200 people, 930 at Windyhall and the rest at Spencer House with up to 270 working from home.
The council has granted the permission for four, three storey office blocks on a 7.8 hectares IDA site in the IDA Business and Technology Park at Carnamuggagh.
It is hoped all of the new jobs will be in place by 2019, as the site will be developed in phases. Planning permission has been granted to Extraspace Solutions Ltd, a Dublin based firm, on behalf of Pramerica, subject to 16 conditions. Site works could begin in the autumn.
Pramerica are currently situated in a purpose built campus at Windyhall Letterkenny.
The multi-million high- tech business is at the edge of cutting-edge technology and is part of the Prudential group which employs over 40,000 people across the world.
Posted: 11:07 am July 21, 2015