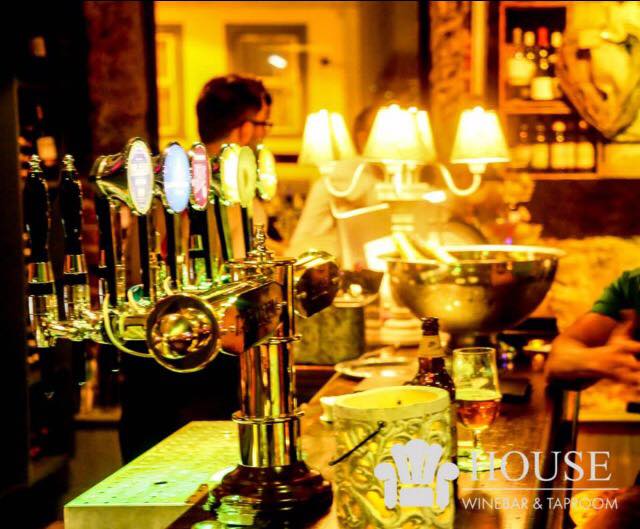 ALLIED Irish Bank and The Irish Times have collaborated to launch the second AIB Start-Up Academy, an initiative to support entrepreneurs across Ireland.
Both AIB and The Irish Times are working together to build a nationwide community of entrepreneurs from all sectors and with all levels of experience.
The next start-up night will be coming to Letterkenny's HOUSE Wine Bar & Tap Room tomorrow, Wednesday July 29.
Speakers at AIB's Start-Up Night in Letterkenny will include Peter Casey, Executive Chairman of Claddagh Resources and judge on RTE's Dragons Den and Austin Duignan, Founder and Managing Director of Donegal Grapeseed Oil.
From May to November a series of start-up nights are taking place to draw together a mix of entrepreneurs, mentors, and investors at gatherings in cities and towns across the country. These events are for start-ups from all backgrounds and at all stages, including those who are considering starting up a new venture for the first time.
Successful and experienced entrepreneurs will be on hand at each event to share their stories and to network with attendees.
Applications are now being accepted for the AIB Start-Up Academy programme, which will begin in early 2016. The intense training programme will see 11 finalists mentored and coached by AIB, The Irish Times and a panel of business experts before going on to compete for a grand prize valued at over €250k, which includes a €20k cash investment for the overall winner and an advertising and mentorship package for each runner-up.
Entrepreneurs looking to invest and start up companies looking for investment can register to attend for free at http://www.irishtimes.com/business/aib-start-up-academy.
Posted: 4:32 pm July 28, 2015