AN Independent Councillor has called on Donegal County Council not to purchase land or property from "politically connected" persons.
The demand was made by the outspoken Cllr Dessie Shiels after he claimed he was given "certain information" the council is presently negotiating with landowners to purchase various sites around the county for social housing.
"My information would suggest that certain persons with strong political connections are amongst those in talks to sell property around Letterkenny to Donegal County Council," he said.
"I have now written to council management seeking urgent clarification on this. Letterkenny, in particular, has had an embarrassing past with various property transactions being completed by politically connected persons with State bodies such as the council, the HSE and the Department of Education.
"I personally am not willing to acquiesce in any property purchases by the State from politically connected persons in Donegal and am very angry at the thought that these type of transactions are still being considered by the council, amongst others."
The 'anti-sleaze' campaigner, who is a practising solicitor, said he has written to the council seeking urgent clarification on "what exactly is going on" and with whom the local authority has been negotiating.
Cllr Shiels added that, as regards any future purchases of land by the council, he will be seeking that all contracts be brought before a full council meeting for approval and scrutiny.
"The public perception has been that being politically connected has been very useful in the past in Letterkenny and Donegal when it came to selling or leasing property to State bodies.
"I have written to Donegal County Council to ask for an immediate commitment that no property is going to be purchased by the council from any politically connected person, (if so) then there are going to be serious issues arising going forward," he concluded.
A spokesperson for the council confirmed it has had preliminary discussions with a number of landowners in the Letterkenny area to examine the potential to purchase lands for social housing.
"The Council proposes in the very near future to place an advert for land procurement in Letterkenny and inviting expressions of interest from land owners in this regard. Each expression of interest received will be examined in light of the criteria set out above.
"It is also confirmed that the acquisition of lands by the Council for any purpose is an Executive function and the Council will comply with the requirements of the Local Government Acts in this regard," the spokesperson said.
Posted: 3:00 pm July 30, 2015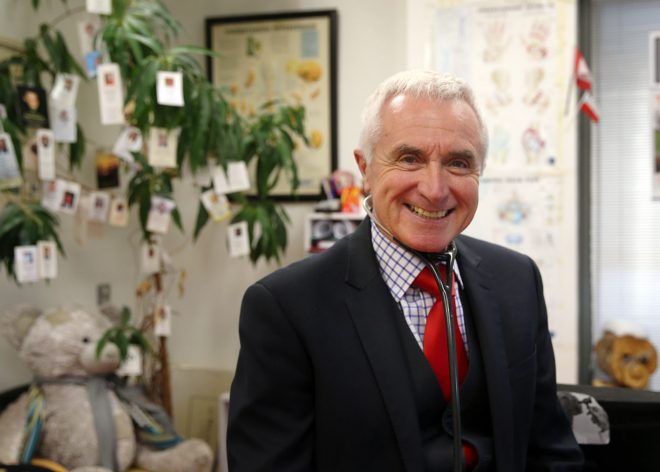 Letterkenny based GP Dr James McDaid said that an 'awful' lot of people across Donegal were using benzodiazepines.