A BATTALION of soldiers form the Irish Defence Forces descended on Letterkenny this week for a major training operation.
Based on the grounds of the former Rockhill Barracks, the 120 troops from the 28th Infantry Battalion at Finner Camp rolled into town on Monday and will depart tomorrow (Friday).
The men and women, along with their supplies and equipment, arrived in a huge convoy of lorries, jeeps and vans. Two army helicopters were also involved in the mission.
According to Commandant Neil Nolan, the operation involved tactical training exercises in and around Letterkenny, Glenfin and Barnesmore Gap.
For full report and photos, see tomorrow's Donegal News or subscribe to our digital edition.
Posted: 12:44 pm July 2, 2015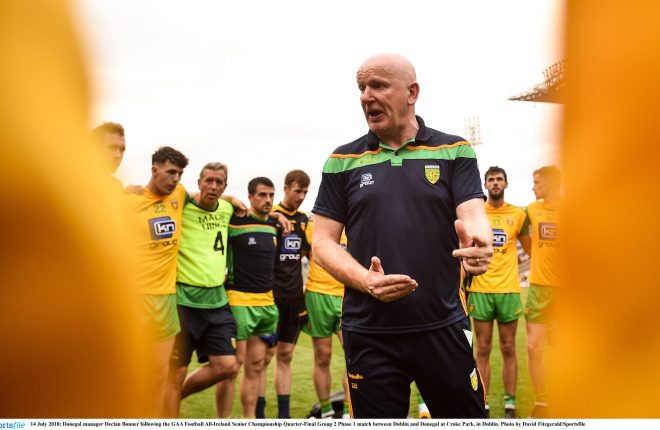 Donegal face Roscommon in Dr Hyde Park on Saturday at 5pm.