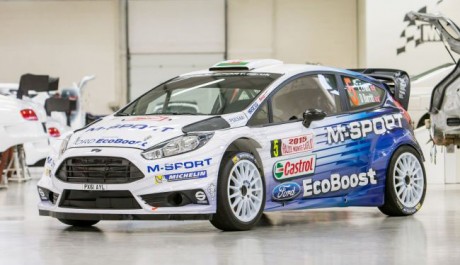 RALLYING: JOULE DONEGAL INTERNATIONAL RALLY 2015
The Organisers of the Joule Donegal International Rally have released details of the entry up for Ireland's biggest motorsport event of the year.
The unique three-day event, which takes place from June 19-21, has attracted one of the most competitive fields seen on any rally for years.
Last years winners, the Donegal cousins Declan Boyle and Brian Boyle head up the entry in a brand new WRC Fiesta acquired from M-Sport. This state of the art car will lead an ultra competitive group of top- line World Rally Cars away from An Grianan Theatre in Letterkenny on Friday, June 19.
They are followed by the current leader of the Irish Tarmac Championship Donagh Kelly in a Focus WRC and Garry Jennings, another former winner, in third.
World rally champion Craig Breen is taking time out of his commitments as a works Peugeot driver in the World and European rally championships to enter in the Suirway Ford Escort, as has Irish Motorcycling superstar Michael Dunlop – who made his rallying debut in Donegal last year. Both will be major attractions in the fearsome Class 14 for modified cars, which itself sets a record with 28 entries.
They will be joined in this boiling cauldron by Scottish multiple-rally champion David Bogie, who is now so smitten by the Rally he has built a rally car especially for it, and named his business after one of its famous rally stages. Donegal is bracing itself for the annual invasion of Scottish rally fans he brings with him.
The event's Historic and Junior sections, which also count towards the TROA Irish Championship, have attracted full entries and the main field, which is limited to 151 starters, is bursting at the seams with another 30 crews on reserve. Each of the event's classes has drawn top- line entrants and advance accommodation bookings are at saturation levels already.
A detailed Organiser's Rally Guide for visitors and competitors has now gone live online, listing the key services and features in the region including accommodation, restaurants, travel and essential services.
Full details of the entry list and Rally Guide are available on donegalrally.ie The Organisers are repeating their call for marshals to make contact to assist with the running of the event.
Top 30 Entries
1 Declan Boyle Brian Boyle Leitirmacaward Fiesta WRC
2 Donagh Kelly Kevin Flanagan Frosses Focus WRC
3 Garry Jennings Rory Kennedy Kesh Subaru WRC
4 Derek McGarrity Diarmuid Falvey Glengormley Subaru WRC
5 Darragh O Riordan Tony McDaid Midleton Fiesta WRC
6 Seamus Leonard John McCafferty Omagh Subaru WRC
7 PJ McDermott Niall Burns Burt Subaru WRC
8 Stephen Wright Mikie Galvin Newbliss Fiesta RS
9 Martin Doherty Conor Foley Ballbofey Evo 9
10 Tommy Doyle Eamon Hayes Longford Fabia S2000
11 Aaron McHale Paul McGee Kildare Evo 9
12 Brendan Cumiskey Ronan O Kane Castleblaney Subaru
14 Aidan Wray Kieran McGrath Strabane Evo 10
15 Gary McPhillips Paul Sheridan Emyvale Escort Mk2
16 Daniel McKenna TBA Monaghan Toyota GT86
17 Craig Breen Scott Martin Waterford Escort Mk2
18 David Bogie Michael Hendry Scotland Escort Mk2
19 Declan Gallagher Ryan Moore Ardara Starlet RWD
20 Wesley Patterson Johnny Baird Lisburn Escort Mk2
21 Brian Brogan Damien McGettigan Letterkenny Escort Mk2
22 Damien Gallagher Brendan McElhinney Letterkenny Escort Mk2
23 Phil Collins Arthur Kierans Herefordshire Escort Mk2
24 Manus Kelly Donall Barrett Letterkenny Escort Mk2
25 Frank Kelly Liam Brennan Moy Escort Mk2
26 Joseph McGonigle Ciaran Geaney Muff Fabia S2000
27 Conor Harvey Gerard Callaghan Letterkenny Escort Mk2
28 Paul Reid Karl Reid Letterkenny Escort Mk2
29 Adrian Hethrington Gary Nolan Dungannon Escort Mk2
30 Michael Dunlop James McNulty Ballymoney Escort Mk2
Posted: 3:51 pm June 3, 2015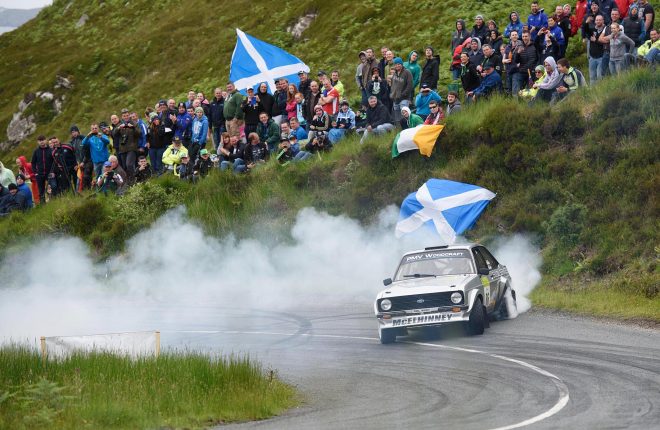 Following last weekend's rally, a Donegal News reader got in touch to voice his opinion on the three...