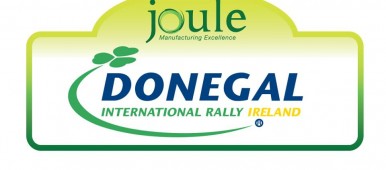 The Donegal Road Safety Working Group is urging motorists to slow down during the Donegal International Rally.
Speaking in advance of this week's event, a spokesperson for the DRSWG said: "The Donegal Rally is a very popular and well supported event and there will be a significant increase in traffic on our roads over the rally weekend.
"Our appeal to the public is to take their time on the roads and do everything they can to increase their safety as well as others, no matter how long or short the journey is and do not to attempt to replicate what they see during the race.
They outlined that 47,077 fixed charged notices have been issued nationally for speeding from January – March 2015. Offending motorists most likely to be detected travelling at higher speeds in higher speed limit zones and excessive or inappropriate speed remains a significant factor in road traffic collisions.
The spokesperson added: "While the majority of motorists drive safely and within applicable speed limits, there are large numbers who continue to be detected driving at a higher speed than is legally permitted. These drivers share the road with us and have been intercepted travelling at speeds that are way over the speed limit. This is totally unacceptable in every sense.
"We all need to work harder to reduce the number and severity of road traffic collisions. Inappropriate or excessive speed continues to play the biggest role in causing collisions on our roads. The faster the vehicle travels the greater the risk of a collision and the greater the severity of the collision.
The spokesperson concluded: "Our message during Rally weekend and beyond is please slow down. It is not worth the risk of getting a fine, points on your licence or even worse. Every day, we as motorists, decide who lives or dies on our roads. Let us all make the right decision; if we all slow down we can save more lives on our roads."
Posted: 12:19 pm June 15, 2015