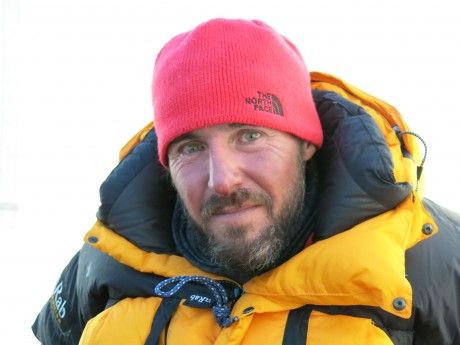 LETTERKENNY businessman and mountaineer Jason Black flies out to Pakistan next week as he sets to climb his way back to the top of the world.
Two years ago, Jason (44) became the first Donegal person to reach the summit of Everest and now has his sights on K2, the second highest mountain in the world.
Since summiting Everest's north face and returning from the Arctic last year, Jason has worked tirelessly, training twice a day, placing endurance and strength to the fore.
This week he spoke to the Donegal News about his incredible journey, one that has seen him step outside his comfort zone to try something new.
"The challenges I tackle are made of rock, ice and snow but the 'mountains' people face at home every day of the week are every bit as challenging," he said.
Just short of Everest's 8,848m, what K2 lacks in stature it makes up for with reputation. Known as both "the mountaineer's mountain" and "the savage mountain", because of the barometric pressure, K2 can feel higher and colder than the world's highest peak.
Scaling this also involves much more skill and technical expertise because it's much more vertical, with lots of rock and ice. There is also a risk of frequent avalanches of snow and rocks. Furthermore, the weather conditions are very unpredictable and localised.
For 76 days Jason will battle against the sheer ability to stay alive. But why?
"There is no why. It's all about progression and wanting to take on the best – about challenging the body and mind but, at all times, trying to do so safely," he said.
The mountain has not been attempted by any Irish mountaineer since 2008, when Ger McDonnell was the first Irish person to reach the summit. Unfortunately, Ger lost his life along with ten other mountaineers following an avalanche on the descent, in the worst single accident in the history of K2 mountaineering.
Jason is part of a six-person team and will be joined by French Canadian Monique Richard, two Norwegian and two American climbers.
"I will meet up with them in Islamabad next Tuesday. They're among the best climbers in the world and I'm really looking forward to the experience," he said.
"We'll be among the first climbers back up the mountain since the earthquakes. We'll carry our own ropes, food, tents and other supplies. It's a proper, full-on climb – one for the purist and one which I enjoy," he added.
Only 306 people have ever stood on the summit of K2, compared to more than 5,600 Everest summiters. The weather is worse on K2. The climbing is more difficult, with two technical sections – House's Chimney and the Black Pyramid.
"I'm extremely conscious of the dangers associated with K2, but my ambition is to get back home safely – that's the true test of any mountaineer – and I look forward to sitting down and telling you all about it in September."
"In 2008 Ger lost his life on K2. It's sacred ground and he'll be in my thoughts over the next two to three months," he added.
K2 is known as the savage mountain due to the difficulty of ascent and has the second highest fatality rate among those who climb it. For every four people who have reached the summit, one has died trying.
"I'm at the perfect age (44) to climb K2. I'm a middle aged man with a background of mortgages, family and life events that prepare you to make the right decisions at the right time.
"Unlike other endurance sports like marathon running, triathlons and cycling, you just can't stop half-way up the mountain. Self belief is everything. I've prepared so hard for this and know what it takes.
"Even though I'm part of a team of six people, the buck ultimately stops with me and if something goes wrong I must be able to get myself out of there," he explained.
Modern technology is such that Jason plans to write a daily blog about his exploits as well as updating a video feed.
"It will give an accurate picture as to how I feel at any given time. It will also give a sense of what life is like at altitude as some of what I say may sound slurred, but that will be down to a lack of oxygen. I'm apprehensive but not nervous. I'm really looking forward to it," he said.
His wife, Sharon, and their children Laura (16), Kate (15), Billy (11) and Ella (10) are so proud of what he has achieved, and what he is doing for their community.
"Sharon is fifty per cent of what I am today. I will give her and the kids the thumbs up on Tuesday morning before I head over the Port Bridge on Bus Eireann and entering into a brand new world which will give Jason Black the opportunity to see exactly who he is and what makes him tick. It's an opportunity to look inside myself once more and experiment," he said.
Jason hopes his latest expedition will serve to inspire people.
"We are living in an environment with a lot of gloom and doom. Everyone has their own mountain to climb, whether it is suicide, depression, lack of work or lack of money. To young people, the message is 'there is nothing that can't be achieved', you need to focus on it, you need to have a plan and you need to chase your dreams. There's no mountain too high, no problem too big to conquer in life," he added.
The proprietor of J and S Black, two successful businesses along Letterkenny's Main Street, Jason employs 105 people.
"We're both local people who were born, educated and brought up in Letterkenny. I'm extremely proud to be able to say that I've 105 people working with us. Also, I'm very thankful to the people of Letterkenny for looking after us and supporting our businesses.
"I look forward to getting home in September and telling you all about it," he smiled.
Posted: 1:36 pm June 20, 2015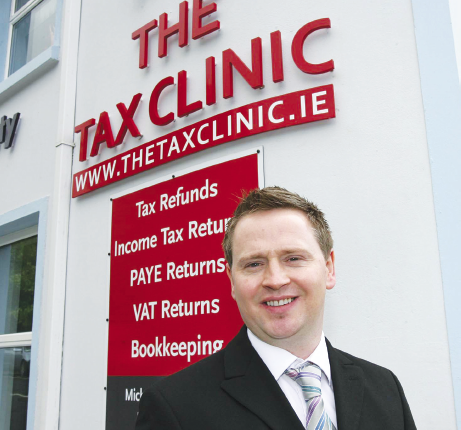 The Tax Clinic, High Road, Letterkenny, will assist you in all your tax return queries.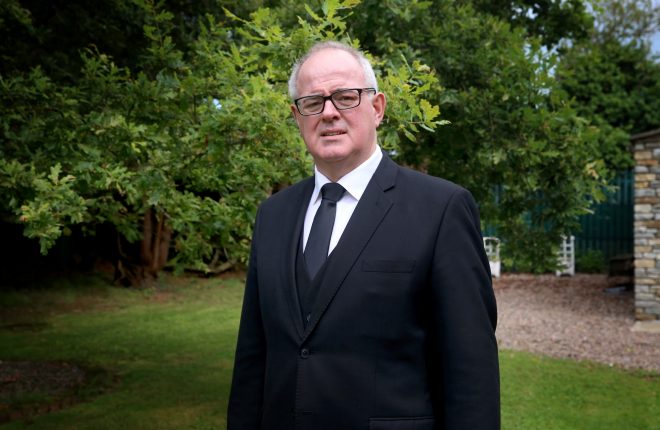 For three decades, Paschal Blake and his team have been providing end of life services to families throughout the...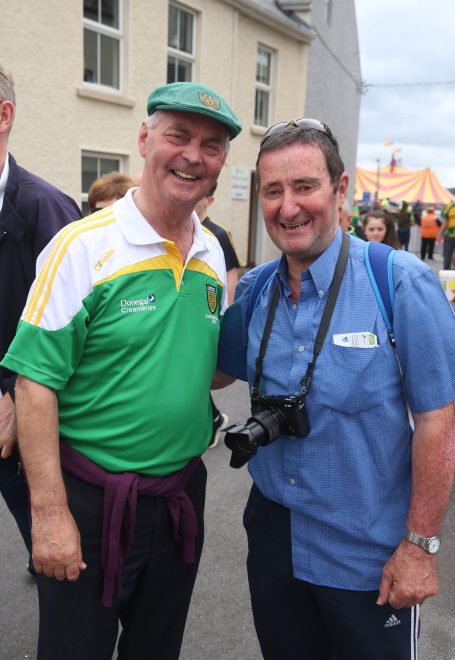 The Glenties native has captured images from thousands of games for local and national publications, including the Donegal News,...