EARAGAIL Arts Festival launched an exciting, fun-filled festival programme at the Regional Cultural Centre in Letterkenny this week.
The festival was officially launched by Joe McHugh, TD, Minister of State with Special Responsibility for Gaeltacht Affairs and Natural Resources This year, the festival has introduced free online booking and the full programme of events can be found at www.eaf.ie.
Minister McHugh said: "This event is a cornerstone of Irish tradition and culture in Donegal, and throughout the country, highlighting and promoting the very best of our history and society. It allows us to demonstrate our talents and our artists and combine them with world productions in a rich blend of the old and the new.
"Our heritage plays a key role in our identity, and whether it is through the Irish language, music, history and arts, we ensure that this identity remains as strong and as vital as ever. I would like to commend all those involved with the festival, for once again putting on a world class event and showing off the best of what Donegal has to offer."
Cllr John Campbell, Chairman, Donegal County Council said: "Earagail Arts Festival continues to act as an annual, high profile focus for the very best of contemporary and traditional, local and visiting Irish and international arts. "The festival highlights Donegal's fabulous Atlantic coastline and places the rich contemporary culture of our coastal communities at the forefront of the county's tourism offering."
Festival Director, Paul Brown said: "This year's festival celebrates the unique and idiosyncratic character of Donegal's musical tradition through the inaugural Donegal Folk & Roots Festival, featuring some of the county's most established and fast emerging artists in collaboration with guests from around the globe.
"The 2015 festival programme includes a host of new productions in wonderful new venues, including our centre-piece production 'She Knit the Roof' which theatrically investigates and interprets the once thriving cottage industry of knitting in Donegal."
As part of the 2015 programme, Earagail Arts Festival will present the inaugural Donegal International Folk and Roots Festival. Experience an undiscovered world of music, culture, and stunning scenery on the North West Atlantic coast of Ireland at this four day festival of traditional, folk and world music.
Taking place from Friday 10th July – Monday 13th July, the festival will include world premieres of unique music collaborations, free concerts, workshops, master-classes, guided walks, hiking, cycle tours, music trails and traditional Irish music sessions in the heart of Ireland's undiscovered magical county of Donegal.
During the weekend of 23rd – 26th July, the festival will present the Wild Atlantic World, a cultural collaboration between musicians from differing musical traditions including folk, traditional, world, jazz, and blues.
Surrounded by stunning landscape with excellent walking, hiking, fishing and spectacular beaches, music lovers are invited to join The Henry Girls for a once in a lifetime musical experience on the edge of Europe. Taking place in The Doagh Isle Coffee House visitors can expect workshops, concerts, traditional Irish sessions and plenty of opportunity to explore the spectacular Atlantic coastline.
For full details on the Earagail Arts programme visit www.eaf.ie. Earagail Arts Festival is funded by The Arts Council of Ireland, Fáilte Ireland and Donegal County Council.
Posted: 3:57 pm June 4, 2015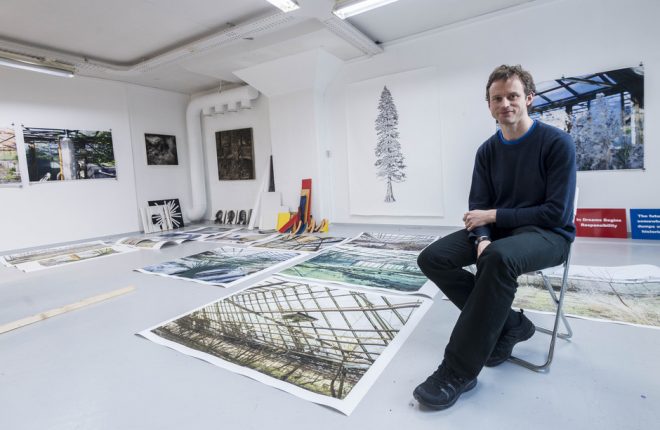 With the Earagail Arts Festival just days away, Donegal born and now Danish based artist Eamon O'Kane has been...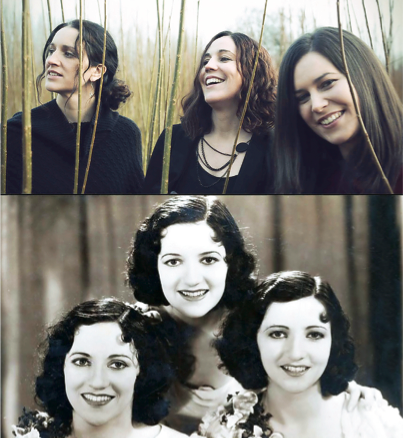 Donegal's finest folk export, The Henry Girls will present 'The Boswell Tea Party' as part of this year's Earagail...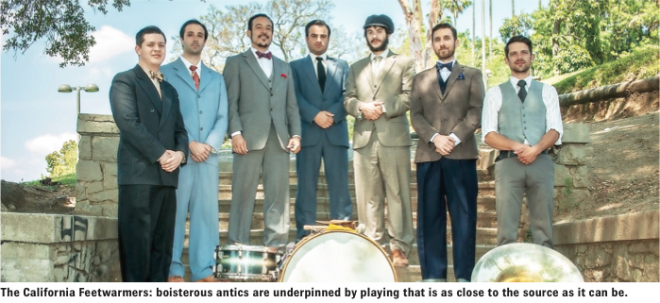 Earagail Arts Festival is a 20- day celebration of music, theatre, visual arts, film, literature, circus, comedy and dance....