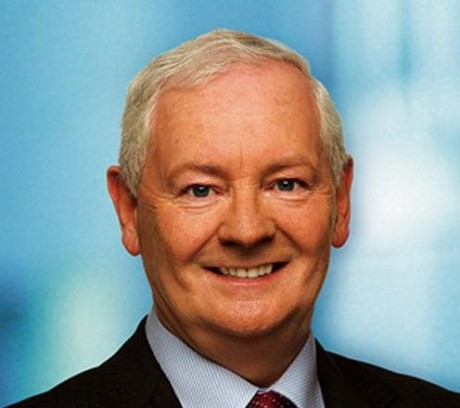 Fine Gael TD for Donegal, Dinny McGinley has welcomed the announcement of over €1.2 million in funding for energy efficiency projects to be carried out in Donegal.
"Donegal is to benefit from part of a €1.2 million in energy efficiency funding in 2015. The Better Energy Communities scheme is designed to improve energy efficiency in public buildings, businesses, sports clubs and homes.
"A project led by Údarás na Gaeltachta will see various works including; air compressor and fan upgrades, boiler upgrade, boiler relocation, pump replacement, lighting upgrades, roof insulation, tank insulation, attic insulation, internal drylining, window replacement, heating controls and zoning, solar thermal domestic hot water and air tightness testing at a number of locations. These works will take place at RA Pascaisti Teoranta, Bainistiocht Aras Gaoth Dobhair Teoranta, Snath Dun na NGall Teoranta, Feidhm Mara Teoranta, Faisc Miotail Éireann Teo, Udaras Oifig and Aisleann Gaoth Dobhair.
"Glen Dimplex will also see measures including installation of Quantum space and water heating systems, smart controls, electrical wires upgrading and smart meters, cavity wall insulation, roof insulation and upgrading to efficient lamps implemented in a number of Donegal homes.
"With this funding for projects across communities in Ireland, the Government is showing it takes energy conservation seriously. Nationwide, the grants total €18.6 million for 29 community energy efficiency initiatives. To date the Better Energy Communities Scheme has awarded over €62 million to community energy efficiency initiatives. Our public buildings should be leading the way on energy efficiency, but it is also up to all of us in society to conserve energy and mitigate against the effects of climate change.
"Today's announcement on funding for community energy efficiency projects coincides with the Government appointing Ireland's First Advisory Council on Climate Change. The group, to be chaired by Prof. John FitzGerald of the ESRI, will comprise eleven members to advise Government Departments and agencies on the actions required to significantly decarbonise the Irish economy by 2050. The Government has also launched a public consultation on the development of Ireland's first National Low Carbon Transition and Mitigation Plan. The consultation period will run until Friday 31st July 2015 and submissions should be sent to: NationalMitigationPlan@environ.ie
ENDS
Posted: 4:33 pm June 10, 2015