BY CHRIS MCNULTY
AFTER Donegal's quarter-final win over Armagh two weeks ago, team manager Rory Gallagher and his players declined to conduct interviews with BBC television.
The Donegal camp was angered at a piece of analysis during the station's coverage of the quarter-final between Derry and Down at Celtic Park a week previously.
Former Armagh star Oisin McConville and ex-Tyrone player Philip Jordan were analysing the increase in 'sledging' in Gaelic football and picked out the McGee brothers, Eamon and Neil, to illustrate his views.
It irked the Gaoth Dobhair brothers.
"Oisin picked out me and Neil as if we were the only two lads on the field who were up to a bit of badness," said Eamon McGee.
"That's alright, pick us out, but implying that we were bringing it to a personal level was totally out of order.
"Neil wasn't happy and I wasn't happy. I was a bit more upset because of the implication of what I had said to the Tyrone player involved. It was basically implying that I had brought it to a personal level – something that I'd never do.  There's no point in getting away from it, there is a bit of sledging that goes on, but the worst is when it gets personal."
"Take the story about myself and Brian McGuigan, that was just taking a hand out of each other. Brian was telling me he had three All-Ireland medals, but sure I have four (All-Ireland Comortas Peile na Gaeltachta) with the club!
"As long as it's kept to a bit of craic, it's grand, but once it steps beyond that it's unacceptable. It's just a part of the game. You don't want to be sanitising it to the point where you'll be walking up to Sean Cavanagh and going: 'Here, Mr Cavanagh, step up and take your free'."
Respect is one of the core values of the Donegal panel these days and could be seen clearly on numerous occasions when Jim McGuinness publically took a fight on behalf of players and now Gallagher has continued in that mode.
McGee said: "It gives you a lift to see that Rory and the squad back us when there was a slight on us or we were disrespected."
This weekend's semi-final against Derry is live exclusively on Sky Sports, but a County Board spokesman said the impasse with the BBC has been lifted meaning interviews will be conducted with the station in future.
SEE FRIDAY'S DONEGAL NEWS FOR FULL INTERVIEW
Posted: 9:00 pm June 25, 2015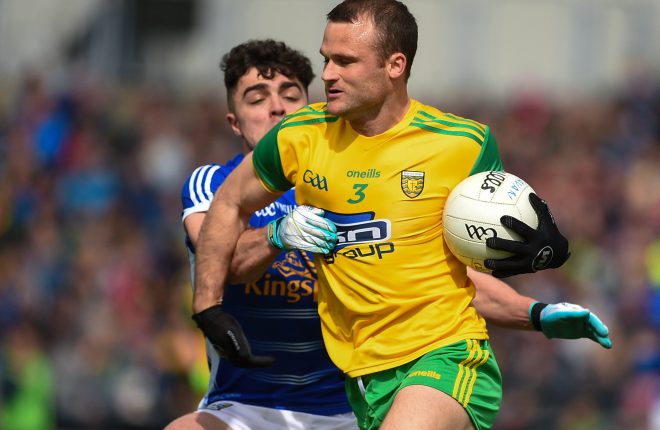 Donegal defeated Cavan by eight points last Sunday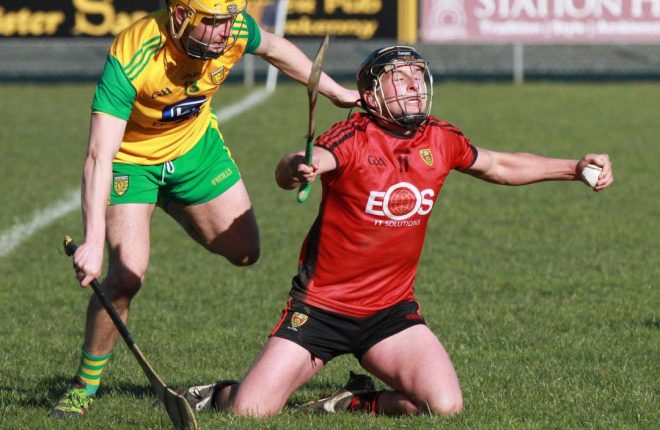 Sean McVeigh has been one of Donegal's most talented and consistent hurlers for the last decade.