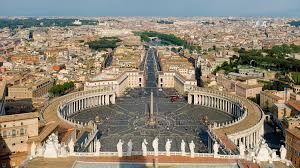 THE current and a former Bishop of Raphoe and a former Bishop of Derry may be investigated by a new Vatican Tribunal announced by Pope Francis last week.
Bishop of Raphoe, Rev Dr Philip Boyce, former Bishop of Raphoe and Derry, Dr Seamus Hegarty and former Bishop of Derry Dr Edward Daly are among twelve Irish Bishops to held to account where it is claimed they failed to protect children from sexual abuse by clergy.
The tribunal is being established following a proposal by the Vatican Commission for the Protection of Minors.
It was unclear on Wednesday, when it was announced, whether the tribunal could deal with retrospective cases of negligence by bishops, but it has now been confirmed that it will have such powers.
It was also confirmed the tribunal will include lay members, men and women.
Among living Irish bishops who have faced serious criticisms over their handling of clerical child sex abuse allegations in the past are Cardinals Desmond Connell and Seán Brady, as well as Bishops Brendan Comiskey, Donal Murray and Jim Moriarty, who resigned following such criticisms.
The current Bishop of Clonfert John Kirby and the current Bishop of Raphoe Philip Boyce, as well as retired Bishops Dermot O' Mahony, Edward Daly, Seamus Hegarty, Eamon Casey, and Joseph Duffy could all also be investigated.
Cardinal Connell and Bishops Murray, Moriarty, and O'Mahony were all criticised in the Murphy report, which also led current Dublin Auxiliary Bishops Eamon Walsh and Ray Field to submit resignations to Rome. These were not accepted by Pope Benedict.
Bishops Daly, Hegarty, Boyce, Kirby, Duffy, and Casey were all strongly criticised in reviews conducted by the church's own child protection watchdog, its National Board for Safeguarding Children.
Cardinal Brady faced criticism over his handling of abuse allegations in 1975 involving Fr Brendan Smyth.
Posted: 11:07 am June 12, 2015