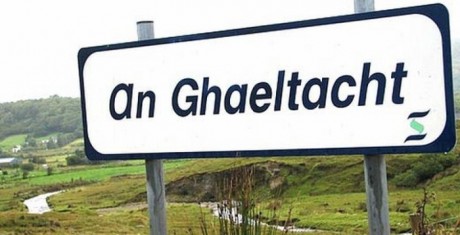 BY SEÁN P. FEENY
IRISH colleges in West Donegal have been welcoming students and with numbers remaining strong it looks like the local economy will receive a very welcome boost. It had been feared that numbers would dropped this summer, due to scholarships in the North being cut, but early reports indicate that it will be a solid summer.
In Rann na Feirste, Coláiste Bhríde welcomed 325 students from all over the North to the first of its three Cúrsaí an tSamhraidh (summer courses).
Deputy Principal, Mr Brendan Ó Dufaigh, said mná tí households were full to capacity for the first course. While applications for the second Coláiste Bhríde course are still coming, Mr Ó Dufaigh said things were looking 'very promising'.
Meanwhile, Acadamh na hOllscolaíochta Gaeilge Gaoth Dobhair will welcome nearly six hundred students to its facilities over the next seven weeks, and numbers are 'doubling'. The acadamh will not only be hosting two one-week adult courses for Gaelic, it will also host two courses, three and two weeks, for the teaching students of Hibernia College.

Don't miss the full story in tomorrow's print edition of the Donegal News
Posted: 4:11 pm June 25, 2015
The Donegal section of Comórtas Peile na Gaeltachta will be concluded this weekend, as the four remaining teams in...
TELECOMS provider 'Eir' has apologised to an elderly Arranmore woman, who lives alone, after it disconnected her personal alarm...