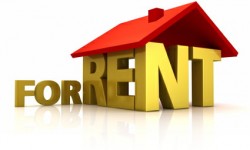 BY C.J.MCGINLEY
RENTS in Donegal continue to rise due to shortage of supply. Figures released this week show rents rose by 3.2 per cent in the first three months of this year.
The average advertised rent is now €509, a fall of 21 per cent from the peak.
Commenting on the report, Ronan Lyons, economist at TCD and author of the Daft Report, said: "Over the last ten years, the number of households renting has grown rapidly but a renter today finds themselves with less choice on the market than at any other time since 2006.
"This extreme shortage of supply is at the heart of not only rising rents and house prices but also issues around working homeless, student accommodation shortages and a lack of options for those in mortgage arrears. Solving the lack of housing will require initiatives to moderate the high cost of building homes in this country and completely reforming the way social housing is funded." he added.
Posted: 12:59 pm May 11, 2015