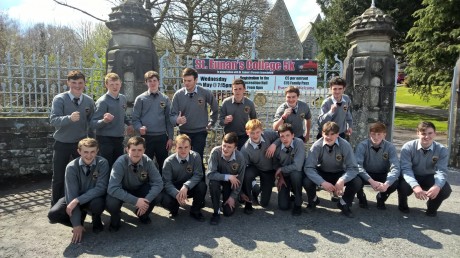 THE annual St Eunan's College Letterkenny 5K Run will be taking place tomorrow, May 6 at 7.15pm.
The TY students of St Eunan's College have been working hard along with their teachers Garry McDaid, Pauric Meehan and the Chairperson of the Parents' Association Attracta Winters to ensure that the event is as enjoyable and successful as possible.
Entry costs are 5 euro per individual, 15 euro for a family of 4 & 20 euro for a team of 5. Prizes will be awarded to the top 3 participants in each group, Junior Men, Senior Men, Junior Ladies and Senior Ladies along with prizes for the top team. Spot prizes will awarded thanks to our many benefactors in the local business community, their continuing support is very much appreciated. The school also very much appreciated the assistance of the LAC and in particular Brendan McDaid and Danny McDaid in organising the race.
Champion Irish Dancer and college student Gavin Shevlin and local adventurer Jason Black have been invited to start proceedings. All students of St Eunan's College are encouraged to take part along with their friends and family, past alumni of the school and members of the general public, everyone from walkers to the elite athletes of our community are invited to attend.
The organising committee are aware that the route for the St Eunan's College 5k is seen as challenging but it is important that the race starts and ends at the college and all participants and spectators are welcomed back to the school after the race for refreshments and entertainment.
The school band will be providing the music and there will be film footage of the race courtesy of students Kieron Clarke and Matthew McFadden. Working with the school's principal Chris Darby the Parents' Association will channel the funds raised into school improvements but also importantly into the many ongoing student led projects, some of which improve student welfare and some of which are academic, social or sporting.
Some of the students work including the F1 in schools entry which received the Marketing & Sponsorship Award at the National Final will be on display in the study hall. All PE classes have been in training, building up their fitness in preparation for the 5k event.
The school is hopeful to be well represented in the men's categories as there have been some very competitive times in training session. We look forward to seeing everyone there.
Registration will take place in the Recreation Hall from 6pm onwards.
Posted: 10:23 am May 5, 2015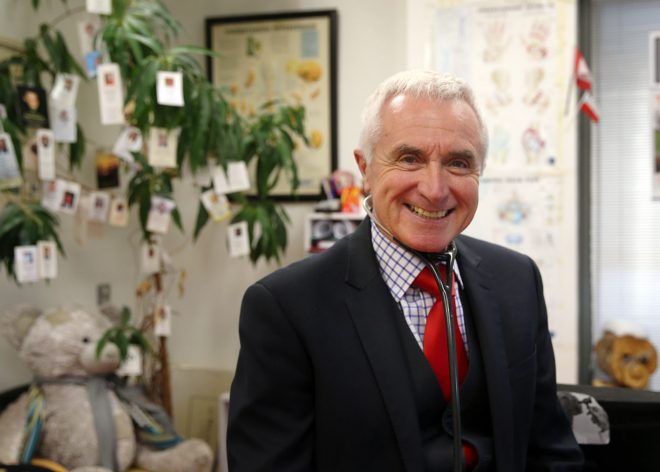 Letterkenny based GP Dr James McDaid said that an 'awful' lot of people across Donegal were using benzodiazepines.