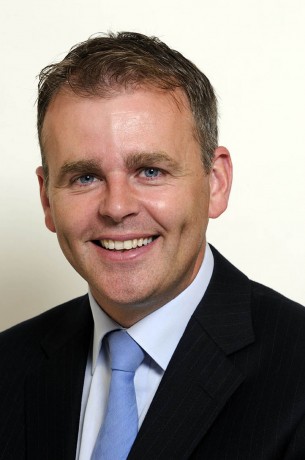 MINISTER of State Joe McHugh TD has called on young entrepreneurs from Donegal to enter the search for Ireland's Best Young Entrepreneur (IBYE), with a total investment fund of €2 million available to young people throughout every county in Ireland.
"I urge all young people, aged between 18 and 30, in Donegal with a start-up or a business idea to apply through their Local Enterprise Office before 31st July. Increasing entrepreneurial activity is a core theme of the Government's Action Plan for Jobs. We want to double the jobs created by start-ups in Ireland over the next five years
"Up to €50,000 will be awarded to three winners in Donegal. The winners at national level can then receive up to an additional €50,000. Over 400 young entrepreneurs will also win places at regional Business Bootcamps with mentoring supports, to further develop their business skills.
"The aim of the competition is to support a culture of entrepreneurship among young people in Ireland, to promote entrepreneurship as a career choice, and to encourage Ireland's young people to set up new businesses which will ultimately create jobs.
"The first stage is a county-based competition, with a closing date of July 31st. The Best Young Entrepreneur in Donegal will be found. This will be followed by eight regional finals, with one young business-person being crowned Ireland's Best Young Entrepreneur later in the year at the national finals in Google's European HQ in Dublin before the end of the year.
"Two thirds of all new jobs are created by start-ups, so if we are to create the jobs, and replace every job that was lost in the crash by 2018, we must support more entrepreneurs to start new businesses. Fine Gael in Government is standing up for small businesses and start-ups and is having a national conversation with businesses across the country to identify the how we can work together to realise the potential now being offered by the spreading economic recovery."
ENDS
Posted: 4:37 pm May 27, 2015