LAST year 30 people lost their lives on Irish farms and Donegal has the second highest rate of farm fatalities in the country.
To highlight the paramount importance of farm safety and to raise awareness of farm safety across the county, the Donegal's Senior Footballers will wear a specially commissioned jersey in their first Championship match against Tyrone on Sunday the 17th May in Ballybofey, Donegal.
The logo of their jersey sponsors, 'Donegal Creameries', a consumer food brand within Aurivo Co-op, will be replaced for one game only with the 'Stay Safe on The Farm' logo.
This Aurivo led initiative is also supporting FBD's farm safety campaign, by including its Champions for Change logo on the reverse of the Donegal jersey. The Champions for Change campaign calls on agri organisations and farmers to stand up, stop taking risks and become a champion for change when it comes to cases of farm safety.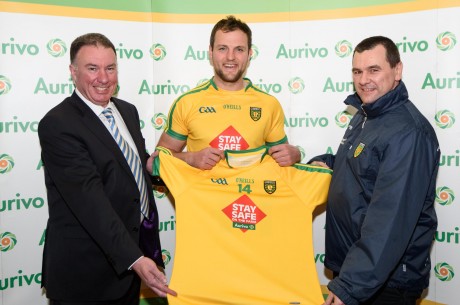 Aaron Forde, Chief Executive of Aurivo said: "One death on a farm is one too many. We have worked hard with FBD and the Health and Safety Executive for Northern Ireland to ensure we take a leadership role in promoting farm safety amongst our farmer owners.
"It is our job as a large dairy co-operative to ensure that we raise the awareness of the importance of farm safety amongst our milk suppliers because 58% of fatal farm accidents happen on dairy farms. We are confident that the strong farm safety messages on the Donegal GAA jersey will help to highlight the importance of farm safety across the county to those watching the game in the stadium and at home."
Seán Dunnion, Chairman of Donegal GAA said: "Aurvio continues to support Donegal GAA through its Donegal Creameries brand sponsorship of our teams. This initiative is a fantastic opportunity to promote safety in the farming community in our county and we are very happy to lend our support to Donegal Creameries and Aurivo in delivering this farm safety awareness campaign."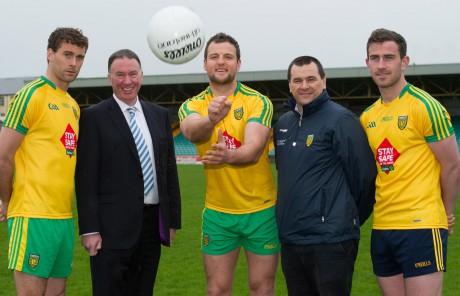 Posted: 10:33 am May 7, 2015
County Board now searching for a replacement.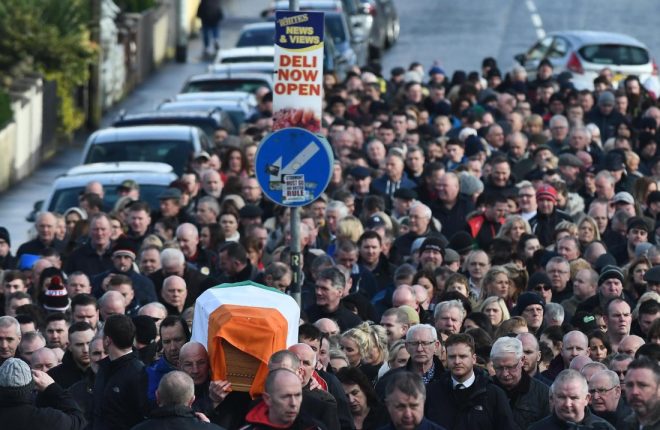 Images from around the County and beyond this week. From the burial of Martin McGuinness to Fanad Lighthous 200...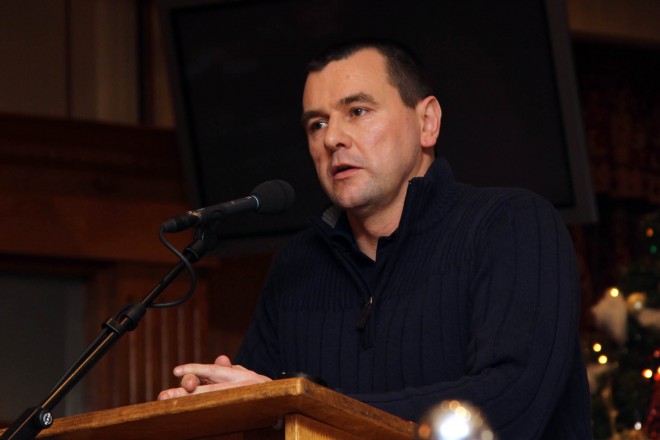 The Donegal County GAA Board is one of the sporting groups behind the proposed North West Centre for Sport...