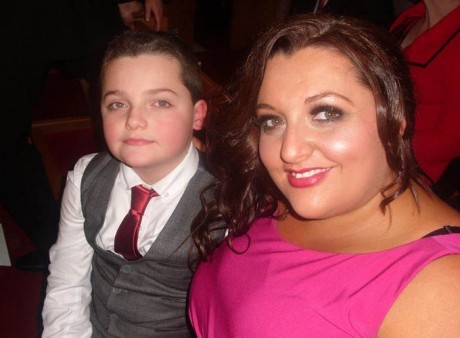 Daniel McCafferty (11) who has autism with his mother, Angela.
THE Celebrate and Promote an Understanding of Autism event takes place in Letterkenny today (Tuesday at 10am.
The event takes place in The Clanree Hotel, Letterkenny to mark the 10th anniversary of the Autism Family Support Group and APP (Advocates for Personal Potential) Training Services.
It will celebrate and promote a better understanding of autism. The Donegal based organisation has developed a unique person centred model of supports for adults within the area of mental health and autism spectrum conditions.
Those in attendance will include individuals, parent, educationalists, health care professionals and volunteers. It is one of the key focal groups for parents who have a child with autism.
Posted: 10:01 am April 21, 2015