BY CHRIS MCNULTY
DONEGAL manager and ex-Fermanagh footballer Rory Gallagher has paid tribute to former Erne County manager Pat King, who died on Monday.
King (67) passed away after a short battle with cancer. King managed Fermanagh seniors from 1996 to 2000 and gave Gallagher his senior football championship debut.
"He was a great football coach and a great man," Gallagher said this week.
"We won the McKenna Cup when it was fashionable. That was the time when the McKenna Cup was played between the League and the Championship. Beating Tyrone in Clones in the final meant a lot to us because they were double Ulster champions at the time."
Under King, Fermanagh also won the All-Ireland 'B' title in '96.
Gallagher said: "Pat came in a revitalised the whole thing after the senior team had taken a heavy beating in the previous year's (Ulster) championship. He brought in a lot of new faces, the likes of Stephen Maguire (Belcoo) and Paul Courtney (Irvinestown).
"We got a great run straightaway and, obviously, winning the All-Ireland 'B' gave us great traction. The training was very tough but very enjoyable as well and, looking back, Pat was ahead of his time as regards the coaching in that a lot of the work we were doing wasn't dissimilar to what we are doing now.
"It was a very enjoyable period. We had a fair level of results because, right enough, he took us on at a time when, probably, a lot of people didn't want to. He brought a lot of pride back to us."
As a player, King was centre-forward for the Tyrone team that won the 1973 Ulster Championship, beating Down 3-13 to 1-11 in the final.
He also picked up five Tyrone senior Championships during Trillick's most illustrious spell in the '70s and '80s, being captain for their O'Neill Cup triumph in 1983 and winning his final one at the age of 39 in 1986.
In 1970, he settled in Lisnaskea and joined the staff of St Eugene's College as a newly-qualified physical education teacher, remaining there for 30-plus years. When two of Pat's sons, future Fermanagh players Barry and Shane (Ronan is the third son) were of playing age, Pat played alongside them for a number of seasons, sharing with them a senior championship title before hanging up his boots at the age of 46.
Pat King's funeral Mass was celebrated this morning at Holy Cross Church, Lisnaskea.
Posted: 12:38 pm April 15, 2015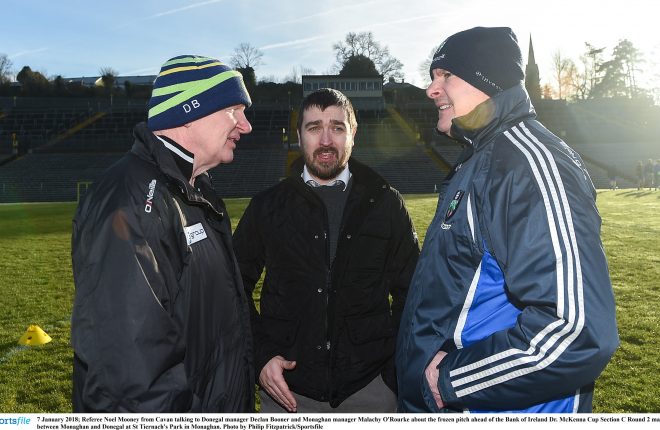 IT'S been a hectic week, and it feels like I've spent the majority of it looking at the weather...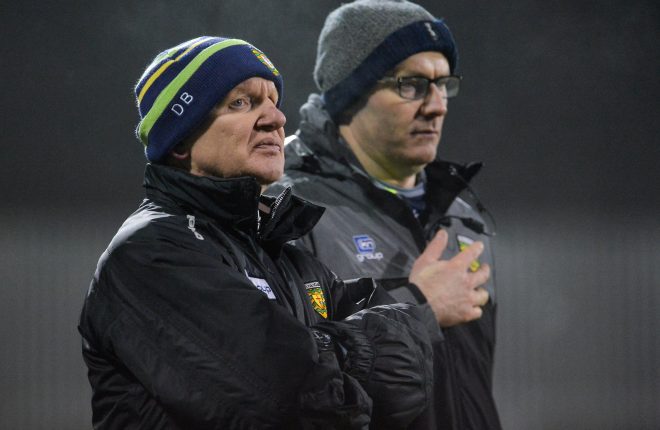 Fermanagh claimed the spoils in Ballybofey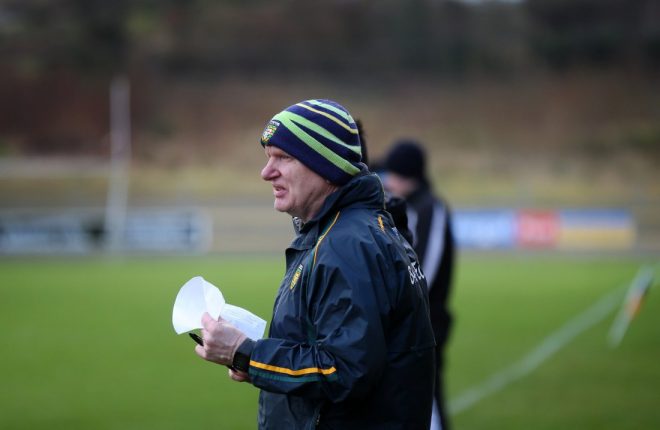 Bonner is favourite to replace Rory Gallagher