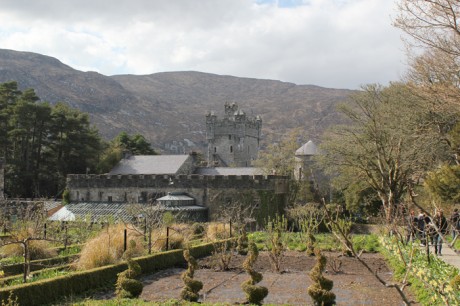 BY C.J.MCGINLEY
THERE are hopes Prince Charles may pay a flying visit to Glenveagh Castle and Sliabh Liag next month.
It is known senior tourism figures are working behind the scenes in an effort to get the monarch and his wife Camilla to visit Donegal.
Charles and Camilla will be in Ireland for four days between May 19 and May 22, with two days in the North and two days in the Republic. He is set to visit Lissadell and Mullaghmore, the scene of his great uncle's assassination by the IRA in 1979.
Lord Louis Mountbatten and three other people – including a teenage boy – died when the IRA blew up his fishing boat. The prince is expected to visit the scene of the tragedy. However Tourism Ireland is keen to use the visit to push tourism in the North West.
Charles is a keen walker and environmentalist and tourism bosses want to include Donegal destinations during his trip.
A visit would be a huge public relations boost for tourism in the area. There is some speculation he may stay at the luxurious five star Solis Lough Eske Castle but arrangements for the trip will be kept under wraps for security reasons.
Slieve League are Ireland's highest sea cliffs – and Glenveagh Castle is one most visited attractions in the country.
"It's the perfect opportunity to highlight the whole North West and we are looking at including stop-overs in Donegal," said one Tourism Ireland source.
"If we can include Glenveagh and Slieve League it would be a fantastic boost to Donegal."
Details of the trip won't be made public until just hours beforehand for security reasons.
Posted: 4:46 pm April 22, 2015