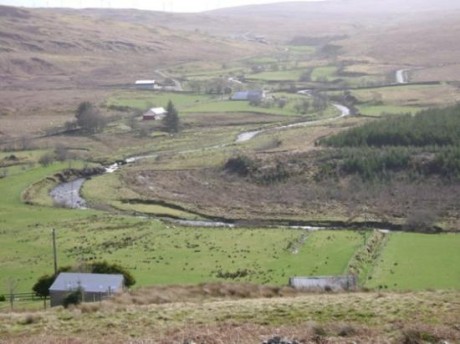 Donegal Fianna Fáil Deputy Charlie McConalogue has sent a recording of a car travelling over a frost covered Mamore Gap on 27 April to Minister of State Damien English and Minister for Education Jan O'Sullivan to outline the dangers posed with the route, which is now being used as part of the school transport scheme.
Under the scheme, children from Urris are now being told that their nearest secondary school is in Buncrana, despite the fact that pupils have been attending Carndonagh Community School for years.
The change in school transport eligibility came into effect in September 2012. However this year saw the introduction of online registration, and distances are now being calculated using Google Maps, which gives no regard to road conditions on the routes recommended.
Deputy McConalogue commented, "This new system is completely senseless. It is simply not possible for a school bus to use this route for a daily school run. If the Department continues to insist that this route is used, Bus Eireann will be forced to provide a new bus to take students from Urris to Buncrana, essentially travelling along the current route to Carndonagh before diverting after Clonmany to travel the much longer distance to Buncrana.
"This would cost Bus Eireann and the Department of Education more money, and will see students travelling longer distances. It will also create an additional burden on families, who face the possibility of having their children going to different schools in order to qualify for free transport.
"I have been working on this issue with both Councillor Martin McDermott and Councillor Rena Donaghy and I will continue to raise this issue directly with the Minister. This is a completely unacceptable situation and the Minister O'Sullivan must act to ensure Bus Éireann can apply a sensible and safe app
Posted: 4:39 pm April 28, 2015