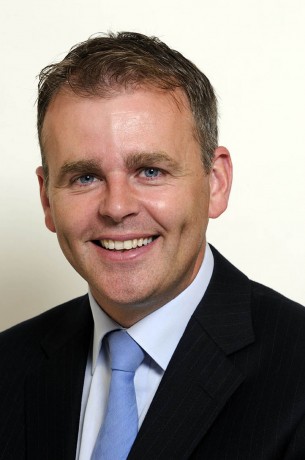 MINISTER for Gaeltacht Affairs, Joe McHugh, T.D., today (31 March 2015) announced An Teanga Bheo/The Living Language, the Irish language strand of the Ireland 2016 Centenary Programme.
The Minister of State said: "Ireland 2016 offers a unique opportunity to celebrate the Irish language, to remember its legacy from 1916 and to re-imagine its future. In order to reflect the ideals of the Irish language revival movement that informed the revolutionary generation, the language will be interwoven throughout the Ireland 2016 Centenary Programme as well as forming a specific strand in itself. The focus of the Irish language strand, An Teanga Bheo/The Living Language, will be on delivering a distinctive range of events and activities through Irish throughout 2016."
Unveiling the programme, the Minister of State said: "An Teanga Bheo/The Living Language, represents the culmination of engagement and consultation with key stakeholders. The programme incorporates high profile events, a digitisation programme, lectures, debates and seminars, arts events and online learning resources. The programme aims to showcase the language as a vibrant and unique element of our identity, society, history and culture. In addition, the programme aims to stimulate public awareness, participation, debate, reflection and re-imagining around the Irish language; its past, its present and its future."
More details of the Irish language programme will be made available on www.ireland.ie as the programme develops.
Posted: 11:54 am April 1, 2015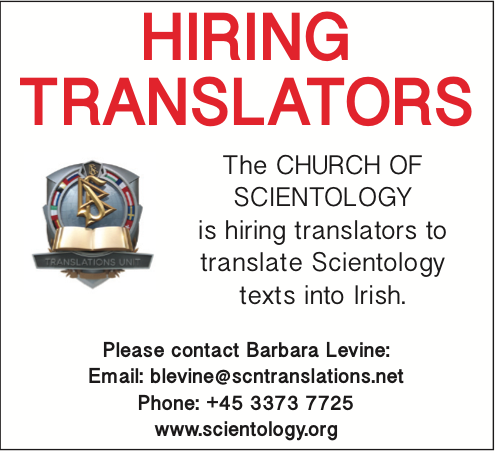 Irish language translators in Donegal are being sought by the Church of Scientology to translate their scripts, due to...
IN 2014, Taoiseach Enda Kenny sparked uproar among the Irish speaking community when he appointed Joe McHugh as Junior...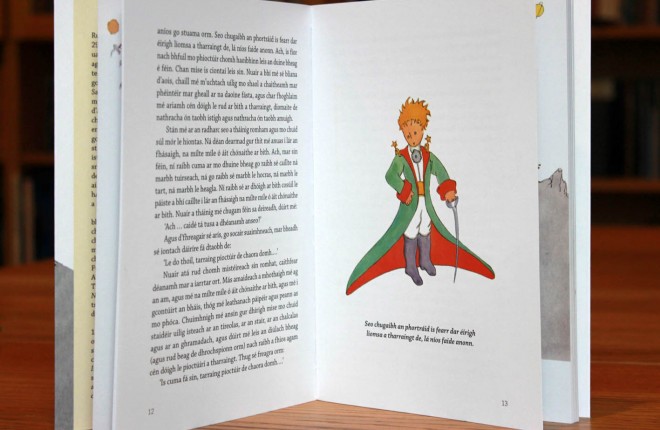 ONE of the biggest selling books of all time has been translated into Donegal Irish by a local writer.