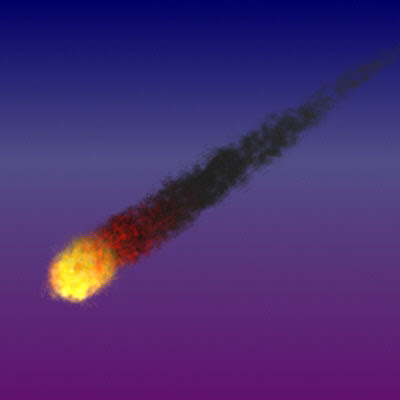 ASTRONOMY Ireland are appealing to anyone in Donegal who may have seen a massive fireball in the sky on Sunday night.
At approximately 10.10pm on Sunday, April 26, a huge explosion equivalent to thousands of tonnes of high-explosive shattered the peace and tranquility of Irish skies.
The "huge fireball" was seen from Donegal to Cork and all points in between, lighting up all of the island like daylight for about five seconds.
According to Astronomy Ireland these fireballs are caused when a large rock from space burns up in the atmosphere as it collides with Earth at speeds of the order of 100,000 mph.
Speaking to the Donegal News, Chairman of Astronomy Ireland, Mr David Moore said: "This event was so bright that a piece or pieces may have survived the re-entry and landed as extremely rare and valuable meteorites."
"We are appealing to everyone who saw the fireball to fill in the online report form on Astronomy Ireland's website 'astronomy.ie' as soon as possible while the details are fresh in their minds. In return we will send everyone our analysis of all the reports and where we think any meteorite may have landed."
Posted: 5:36 pm April 27, 2015