THE imminent launch of 'The Great Lighthouses of Ireland Trail' will benefit developments currently underway in Fanad a recent public meeting heard.
The community company Forbairt Fhánada held an information evening last week to update the community on ongoing developments at Fanad Lighthouse. Board member, Louise Clinton gave a visual presentation which outlined the progress of the development at the meeting held on Thursday, April 16.
The project, which consists of the development of three high quality self catering accommodation facilities and an exhibition room, is at an advanced stage, with refurbishment work nearing completion and 'on schedule'.
Planning permission is in place at Lighthouse Park for the development of toilets, a car park and a small exhibition and reception area, but this development will be dependent on future support from funding agencies, the meeting was told.
Forbairt Fhánada directors have also held 'very positive' meetings with Commissioner of Irish Lights CEO Yvonne Shields in recent weeks.
Negotiations on management and lease details are at an advanced stage with further meetings taking place over the next few days and weeks.
The meeting was told that the imminent launch of the Great Lighthouses of Ireland Trail (May 20) will benefit the Fanad Head Signature Discovery Point further.
Combined with Fáilte Ireland's promotion of the Wild Atlantic Way, this All-Ireland Lighthouse Trail will ensure that Fanad Head Lighthouse will achieve significant national and international marketing exposure, the meeting heard.
The community company has identified significant start up costs which must be met to ensure that the facility can welcome visitors in the summer of 2015.
Thoughts and opinions regarding financial support were welcomed from the floor and Forbairt Fhánada hopes to progress on fund-raising within the community in the next few weeks.
The project enjoys the full support of Donegal County Council, as well as Roinn na Gaeltachta, but the support of the community will be essential if the project is to be a success, members of the community were told at the meeting.
Forbairt Fhánada said it welcomes support from the community and encourages interested persons to e-mail the company at fanadlighthouse@gmail.com, or contact via Facebook 'Fanad Lighthouse Cionn Fhánada' or via any of the company directors if they wish to support the project.
Posted: 3:30 pm April 23, 2015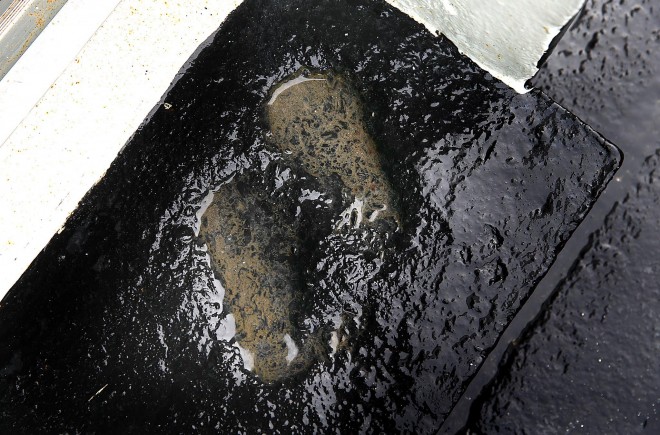 THE child, whose tiny footprints have been preserved in concrete on the doorstep to Fanad Lighthouse, will celebrate her...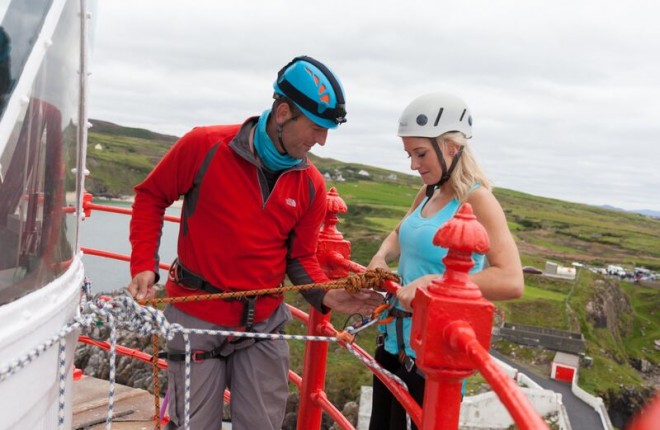 LAST Wednesday, the 12th of August I climbed a narrow, steep, windy staircase.
DONEGAL News columnist Nikki Bradley this week became the first woman ever to successfully abseil off the iconic Fanad...