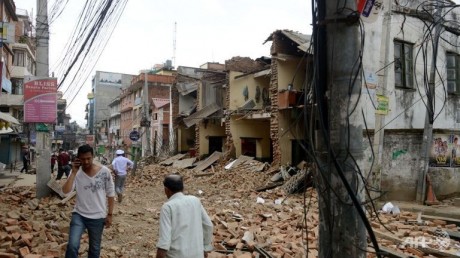 A DONEGAL woman who had been feared missing following Saturday's earthquake in Nepal has made contact with her family to say she is safe and well.
Jacqueline Bushe (54) is a native of Ballydevitt outside Donegal Town and has been working in Nepal as  teacher for some time.
She had been placed, by the Red Cross, on a list of 14 missing Irish people. However, her family have confirmed that they have since been in contact with her.
The Department of Foreign Affairs said approximately 100 Irish people were in the affected region at the time of the quake. It said contact has been established with many of them, however communication lines have been affected so the process of contacting people may take some time.
At least 3,617 people are now known to have died in a massive earthquake which hit Nepal on Saturday, police say. More than 6,500 people have been injured, according to the National Emergency Operation Centre. Dozens of people are also reported to have been killed in neighbouring China and India.
More than 200 climbers have been rescued around Mount Everest, which was struck by deadly avalanches in the 7.8-magnitude quake.
Anyone who is concerned about Irish family or friends in the region can contact the Department overnight on 01 478 0822, or from 9am in the morning direct to the consular response team on 01 418 0200.
Posted: 3:56 pm April 27, 2015