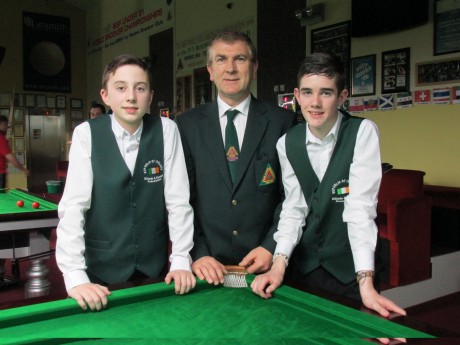 Congratulations to Northwest Snooker Club players Sean Devenney and Ronan Whyte who have qualified to play for Ireland at the up and coming Celtic Challenge against Wales in the Ivy rooms Co Carlow on the weekend of 20th & 21st of June.
Sean who is a pupil at Colaiste Ailigh Letterkenny and Ronan a pupil at St Columba's Comprehensive School Glenties where part of the winning team that beat Wales 74-70 last year in the Terry Griffiths matchrooms in Llanelli, Wales.
This year both players had to step up to the U16 level and have had to travel to Dublin, Cork, Nenagh and Carlow on numerous occasions for events during the season with Sean getting to three Q-finals and reaching No 5 on the rankings.
It has been a great year for Ronan who won the second tournament of the season and reached a Q-final, semi-final and is currently sitting at No 2 in the U16 rankings. He is busy at the moment practising for the national U16 final in Carlow on the 24th of May where he's up against Ross Bullman from Cork, and if he is victorious he will be the National Champion and new Irish No1.
Posted: 4:18 pm April 21, 2015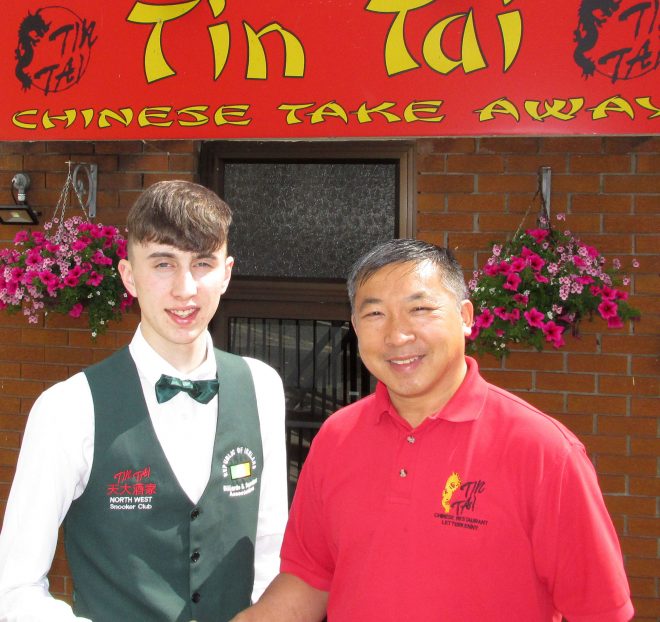 Letterkenny's Sean Devenney and Ronan Whyte, Ardara, are both members of the North West Snooker Club in Letterkenny.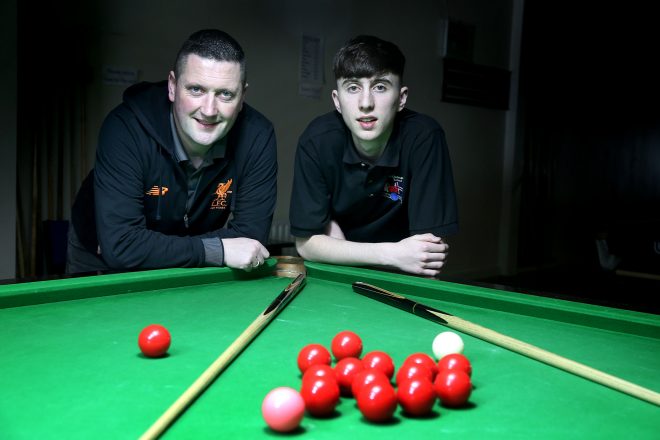 Aidan will travel to China with his son in July. Whether they go as National champions only time will...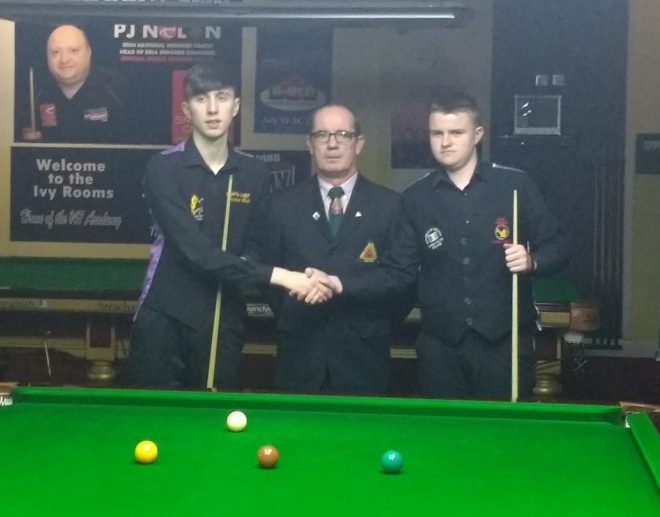 Sean lies second in the ranking with two events to go and a place at world's still up for...