A NUMBER of alcohol free, family friendly events will be offered around Donegal on St Patrick's Day.
Traditionally, many Irish people 'drown the shamrock' on the feast day of our patron saint. However, thanks The North West Regional Drug and Alcohol Task Force, small grants have been awarded to various community and voluntary groups around Donegal to deliver alternative, alcohol free events and fun activities for St Patrick's Day.
These 'pub alternatives' are being hosted by: Letterkenny CDP; Donegal Youth Service:- Letterkenny, Castlefinn, Falcarragh, Magheraroarty, Ballybofey and Doneyloop FC; Foroige, Donegal:- Bundoran/Ballyshannon and Carrick, Killygordon and Crossroads Youth Club.
The Donegal Youth Service will host face painting and serve hot chocolate from 1 pm to 3 pm at their Port Road premises, opposite the Grill. After the parade, from 4pm to 7 pm, they will have a 'leprechaun selfie hunt' as well as food, non-alcoholic drinks and live music. Letterkenny CDP will host after parade party in the 'Men's Shed' at the old laundry behind St Conal's Hospital from 5 pm to 7 pm. The party will include an open mic, food, arts and crafts, information stalls and exhibition.
Meanwhile, a 'pre-parade' alcohol free event will be held in Carrick Youth Centre at the Old School, Carrick, in south west Donegal. It will run from 1 pm to 3 pm and include live music, face painting as well as free food and refreshments.
An alcohol free concert with traditional music and dancing is also taking place on the Church Lane,  Letterkenny from 4.30 pm to 6.30 pm after the parade. It is being organised by the Save The Church Lane group
According to task force co-ordinator, Mr Sean O'Connor, St Patrick's Day is a great day to celebrate our roots and culture. However, until now, there have never been many alternatives to the pub.
"For some time now, people from different projects around the county have been saying to us they needed support around St Patrick's Day," he explained.
"They told us there were very few alternative, alcohol-free events on the day for young people and adults alike. Our Education and Prevention Sub-group came up with this idea and, when money became available, we got an amazing amount of applications for funding. This was something that the community and voluntary sector really wanted."
Mr O'Connor stressed that they were not telling people to 'stay away from the parades', but they just wanted to let people know there is another option.
For further details on these events, please check www.nwdrugtaskforce.ie or call the Task Force on 07191 51520.
Posted: 10:17 am March 16, 2015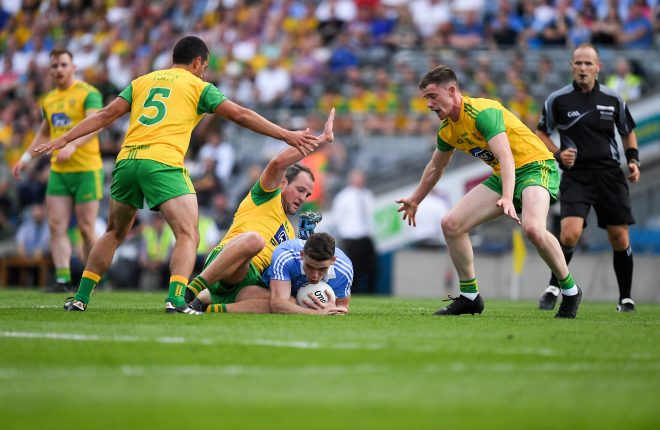 There were high hopes ahead of the first weekend of the Super 8s, but unfortunately the football didn't live...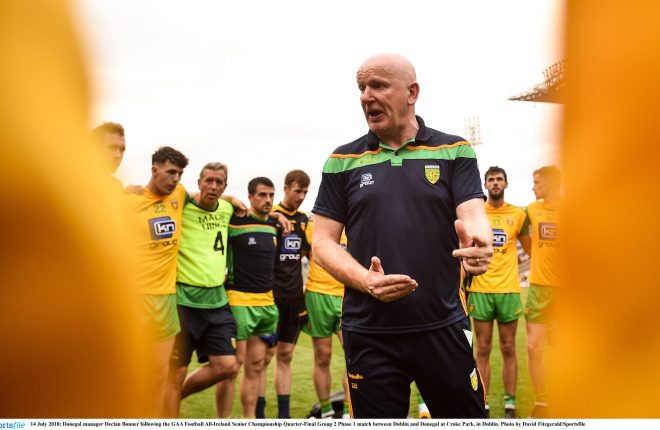 Donegal face Roscommon in Dr Hyde Park on Saturday at 5pm.