IRELAND West Airport Knock welcomed its six millionth passenger on flights to/from the airport this week.
On Wednesday, Glen Ford from Ballina, Mayo, who was travelling to East Midlands, was the lucky six millionth Ryanair passenger and to mark the occasion was presented with a pair of return flights to East Midlands and some gifts.
Since Ryanair's first flight from Knock Airport departed to London Luton in December 1986 This summer Ryanair will offer customers in the West & North West a choice of 12 routes, delivering over 500,000 passengers and supporting over 500 jobs locally.
Ryanair celebrated carrying 6 million customers at Knock Ireland West Airport by releasing seats for sale across its European network, at prices from €14.99 for travel in March, April and May. These low fare seats are available for booking until midnight Monday, March 9.
Speaking at the airport today, Lisa Buckley, Ryanair said: "Ryanair is delighted to celebrate its 6 millionth customer at Ireland West Airport Knock.
"Over the last 29 years Ryanair has seen a huge demand for its routes at Ireland West as customers in the West of Ireland snap up Ryanair's lowest fares to top destinations including Bristol, East Midlands, Liverpool and London Stansted as well as to a host of European destinations in Spain, Portugal and Italy.
To celebrate 6 million customers at Ireland West Airport, we are releasing seats on sale from €14.99 for travel in March, April and May which are available for booking. Since these amazing low prices will be snapped up quickly, customers should log onto www.ryanair.com and avoid missing out."
Joe Gilmore, Managing Director, Ireland West Airport Knock added: "We are delighted to mark yet another milestone in the airport's history and development with Ryanair and acknowledge their loyalty and commitment to the airport and the West of Ireland.
"Over the last 29 years Ryanair has provided critical international access to the UK market and in recent times opened up the outbound sun holiday destinations of Spain, Portugal and also mainland European access to Milan and Barcelona.
"We look forward to continuing to strengthen our relationship with Ryanair and expanding our range of services with them over the coming years."
Posted: 9:51 am March 6, 2015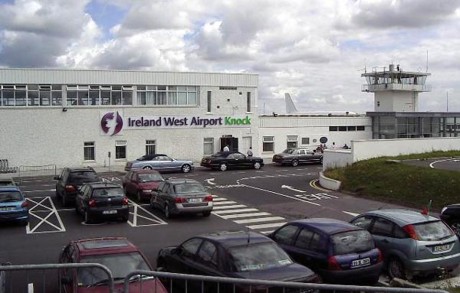 IRELAND West Airport Knock today welcomed the decision by Government yesterday to change the policy on Regional airports that...