INDEPENDENT TD Thomas Pringle has called for a moratorium for on-shore wind farms until all other alternative energy sources have been explored.
Deputy made the call to the Minister for the Environment, Alan Kelly, stating such a move is the only way to force the government to focus on other options, while also preserving communities across the country.
During the exchange in the Dáil last week, he said: "There has been a dominant focus of renewable energy on wind farming in the past decade, but technology has moved on and is showing progress in other areas, such as biomass, which could create sustainable, local, indigenous jobs in counties like Donegal."
He went on to say the government and Airtricity plan to spend over €4.2 billion to upgrade electricity infrastructure, solely to accommodate industrial wind farms.
"A fraction of this money, about €400m, could be used to convert Moneypoint Power Station (County Clare) to run off wood biomass which would meet our Kyoto and EU targets in one go," he claimed.
Responding to Minister Kelly in the Dáil, Pringle said: "Despite ongoing consultations, communities continue to carry the costs of industrial wind farming, and even while communities may get a dividend from such investment in the future, they will still disproportionately carry the burden of the €4.2 billion investment when it is passed on to the consumers."
Posted: 11:39 am March 19, 2015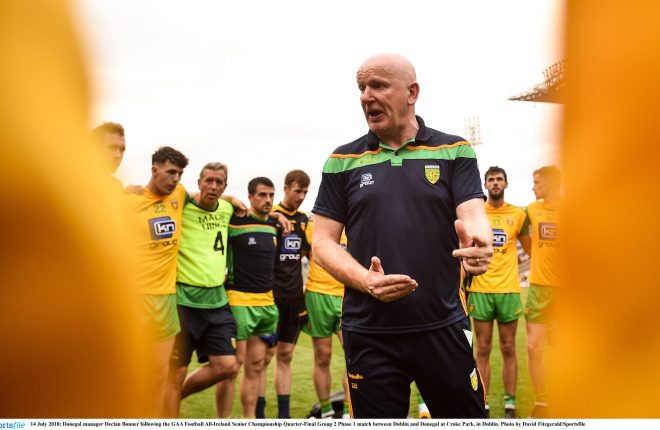 Donegal face Roscommon in Dr Hyde Park on Saturday at 5pm.