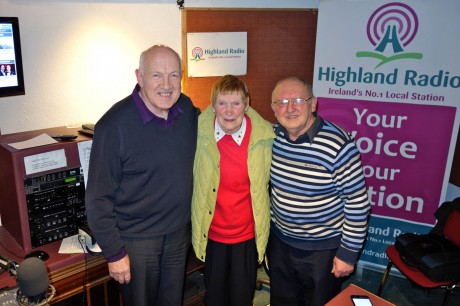 A BRAND new tribute song to Daniel O Donnell's number one fan, Maire Rua Gallagher, from the Donegal Gaeltacht has just been released.
The song is an effort to recognise the great contribution Maire Rua has made to the Irish music business over the years. Entitled Maire Rua's World it is sung by Donegal singer Seamus McGee and written by her friend and neighbour, Danny O'Donnell.
It has even been given the offical seal of approval from the main man himself, Daniel O'Donnell who mentioned it in his Sunday World column at the weekend.
He said: "Everyone who follows me will know that Maire Rua Gallagher is my official No. 1 fan. Maire has turned up in many of my videos and now I'm delighted to lean that she has been eulogised in song herself.
"Everyone who meets Maire instantly falls in love with her. She is an amazing lady and at the age of 86 she is still supporting all the bands," said Daniel.
Posted: 3:55 pm March 9, 2015