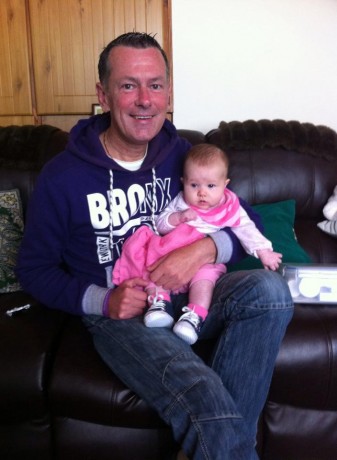 BY C.J.MCGINLEY
MUSICAL colleagues and his many friends in Letterkenny and all over Donegal will unite with the family of the late Seamus "Sheamy" McShane (46) for his funeral mass on Sunday.
"Sheamy", as he was affectionately known, passed away on Friday morning at the Donegal Hospice, Carnamuggagh where he had spent the past four weeks. He had bore his illness with great dignity.
News of his sad death was met with a mixed feeling of great shock and sadness around the town and further afield.
A native of Convent Road he had resided with his loving parents, Jimmy and Mairead for the past two years following his diagnosis with illness.
He had previously lived at 24 Solomon's Court, Glencar. "Sheamy", had a precocious talent for music and from a young age was highly versed in classical, but could play many instruments with a repertoire few could only aspire to.
A former student of Schoil Cholmcille and St Eunan's College, his quiet, unassuming and deeply modest nature were among his great qualities.
After secondary school he gained a place at the prestigious Royal Irish Acadamey of Music where he excelled in piano. While he could have taught the piano, Sheamy, was happier plying his talent in a quiet way throughout his years.
After a brief stint in England he returned to Letterkenny where he worked in the well known Unifi plant. In more recent years he had been an employee at the US owned Boston Scientific plants in Letterkenny and for a short while in Galway. He was a keen supporter of Liverpool F.C.
However, it was for his superb musical talent "Sheamy" was best known and loved. He played with a local traditinal group in his early teenage years before joining his friends in the local music scene in bands such as 'Restless', 'Confederates', 'Cajun Paddy' and as a keyboard player for the past four years with the well known 'Honky Tonk Heroes'.
The band played at all the local music venues and as a mark of respect the tunes were 'stood down' at the weekend.
Sheamy's passing has left a void that for many will be hard to fill. His loving family will remember a quiet, loving son, brother and uncle who had a gentle and caring nature.
For his many friends over the years, "Sheamy", has left an indelible mark. His modesty always shone through. While others enjoyed the the limelight "Sheamy" preferred to let his music do the talking.
Letterkenny and Donegal is a lesser place without Sheamy. To his family deepest sympathy is extended. Sheamy's parents are being comforted by family, neighbours and their many friends.
He is also survived by two loving sisters and a brother and a wide circle of extended family and friends.
Requiem Mass will be celebrated in St Eunan's Cathedral, Letterkenny at 12 noon with burial afterwards in Conwal Cemetery.
May he rest in peace.
Posted: 11:06 pm March 20, 2015