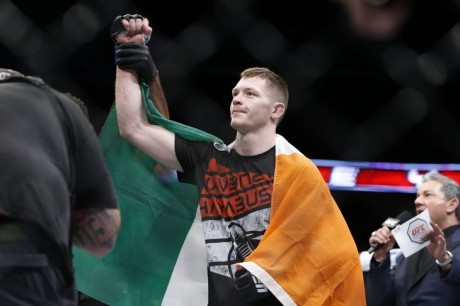 BY CHRIS MCNULTY
JOE Duffy could hardly have asked for a better start.
The Burtonport man took just 107 seconds of his UFC debut to put Jake Lindsey to the sword at the American Airlines Centre in Dallas on Saturday night.
At UFC 185, Duffy was making his return to the MMA world and in a lightweight contest the 27-year-old made short work of American opponent Lindsey.
Duffy rocked Lindsey with some ferocious hits before a superb head-kick stunned his man.
Lindsey had no answer and referee Herb Dean called a halt to the contest with 1 minute 47 seconds gone.
"That's the perfect start. Hopefully it'll keep going that way," Duffy said.
"Earlier on today I was a bit more anxious than normally, but once I got in the locker room I was probably as calm as I've ever been. Same once I was in the cage. I felt at home. I just feel comfortable here."
Duffy had made it clear that he wanted to be known as more than the 'last man to defeat Conor McGregor' – and he followed it up with Saturday's superb performance.
Duffy signed up with the UFC in January.
In 2012, he left MMA to pursue a career in professional boxing. He fought seven times and won each of his contests, the last of which was a 59-56 points win over Attila Tobor Nagy in Camden in November 2013.
Duffy beat McGregor in a 155-pound bout at Cage Warriors 39 and has a 12-1 record and has won five of his last six, however they are now in different divisions with McGregor at featherweight and Duffy at lightweight.
Duffy was delighted to get another win under his belt on Saturday.
He said: "The fight didn't go long enough to see what he had. I knew he was a tough competitor, though. I was working my hands a lot and noticed his head going back, so I decided to switch it up with a kick.
"After that, I knew I had him. He was still dipping his head, so I went to the body and got him in his liver, and that was the end of that."
UFC President Dana White was taken by Duffy's display.
"How about his performance? We're not forgetting about you, brother. You'll get a cheque too," said White.
"The kid is good. He's really good. We're excited to have him here, he looked great tonight and we'll see how this thing plays out."
Posted: 1:28 pm March 15, 2015
The HSE wishes to announce that new Primary Care Centres at Donegal Town and Dunfanaghy are being progressed...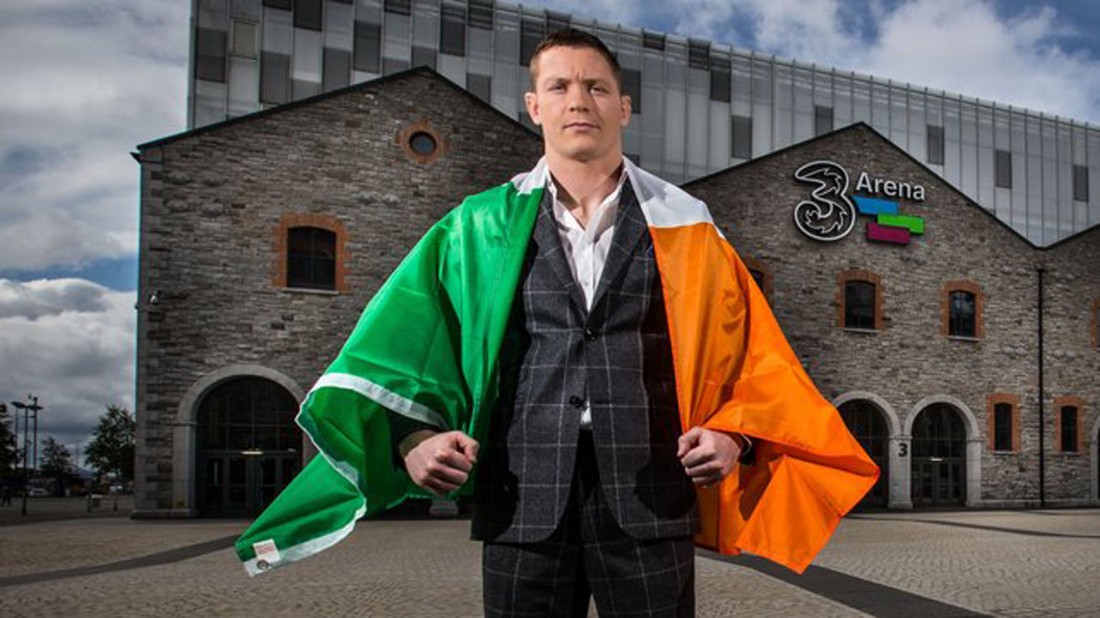 A FELLOW Irish UFC star has given Joseph Duffy his seal of approval as the Donegal man prepares to...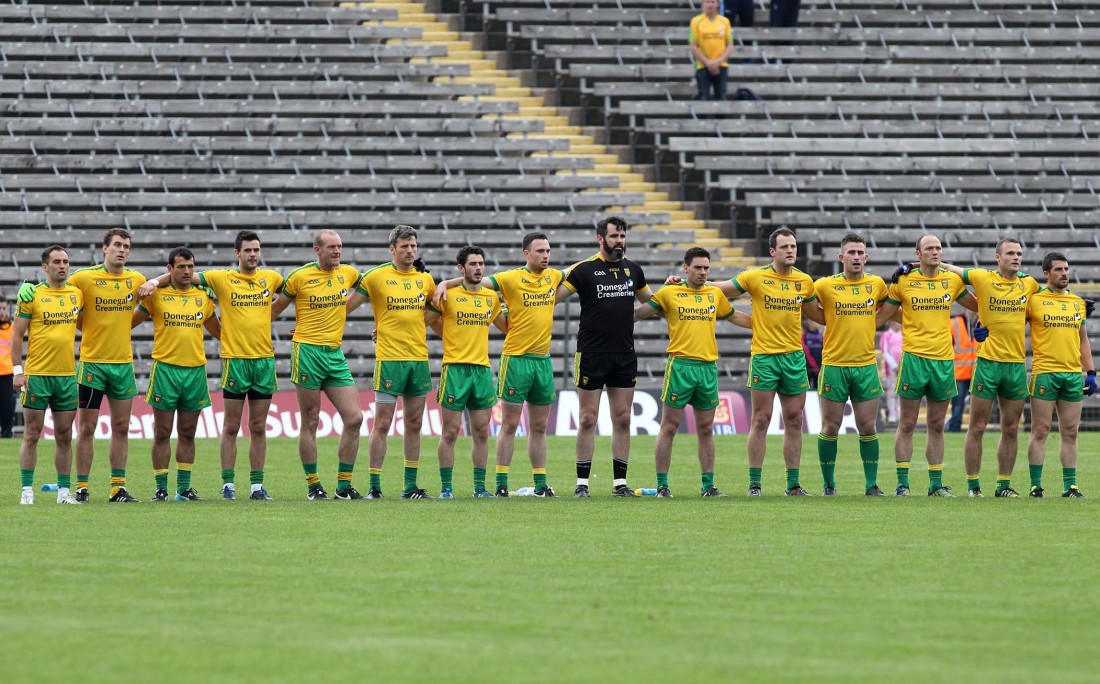 IT WAS 2009 when John Joe Doherty spoke about the 'last sting of a dying wasp'.