BY CHRIS MCNULTY
AFTER making it five-out-of-five on Friday night with a second round stoppage of Tolutomi Agunbiade, Jason Quigley has confirmed that he'll be back in the ring again on April 30th.
Quigley stopped Agunbiade 1 minute and 41 seconds into their bout at the Fantasy Springs Resort in California. He's back at the same venue again at the end of next month for what will be the sixth bout of his professional career.
Quigley's bout, against a yet to be named opponent, will be the TV opener on Fox Sports.
"It's great to be so active and it was great for me to be back in on Friday after having a first round TKO the last time (against Lanny Dardar)," Quigley said.
"I was delighted with the opportunity to get back on Friday. I'll be back in the gym again this week for some top-quality sparring and I'm really excited for my next one.
"It's great to get the TV time as well, especially for the people back at home who'll be able to tune in. I can't wait."
Next month's fight will be scheduled for six rounds.
Quigley has not gone the distance in any of his fights so far. Howard Reece, Fernando Najera, Greg McCoy, Dardar and, now, Agunbiade, have all fallen victim to Quigley.
He said: "I'm ready to rock again.
"In every fight I'm fready to go to the final bell, but if I can take matters into my own hands and be the judge myself, then of course I'll do that.
"I'll be in the gym again this week getting ready to go again. The head will go down again and I want to take another step forward.
"No serious leather has been landed on me yet, but that's a good sign. The more I can put it on them the better!"
Quigley was delighted with how Friday's bout went. After a first round that saw Quigley jab and prod away at the Texan, the 23-year-old Ballybofey man went to work in round two and Agunbiade had no answer to a couple of stinging body blows from Quigley.
He said: "It went very well again.
"I'm getting in there and doing my job. Everything is going according to plan.
"It was a good fight. He was a tricky opponet. He had a very unopthodox style and threw shots from all angles.
"He made it awkward in the first round. It's great that I came from such an experienced amateur background. I had to use my feint and jab to figure him out and see what he was coming with.
"I let a few heavy shots go in the second round. I went in and hit him two or three heavy onres at the start of the second round. That slowed him down and the ref' just had to jump in."
Referee Ray Corona – who officiated at his win over Najera in August – stepped in with 1:41 of the second round elapsed.
Quigley said: "I'm starting to set dowj on my shots a bit more. The power is definitely coming good – I can see the difference."
Posted: 12:24 pm March 25, 2015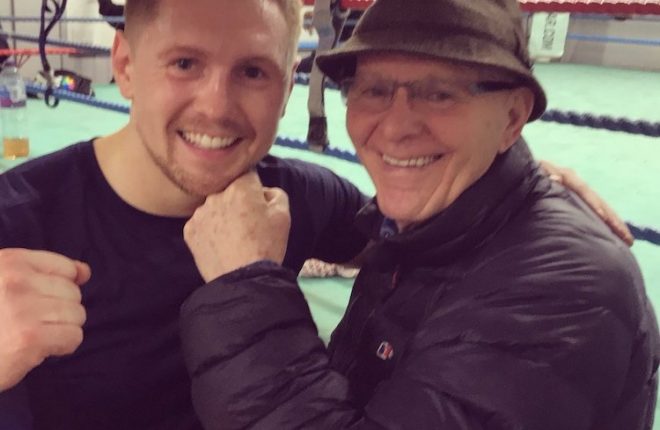 Brendan Ingle's funeral takes place in Sheffield today.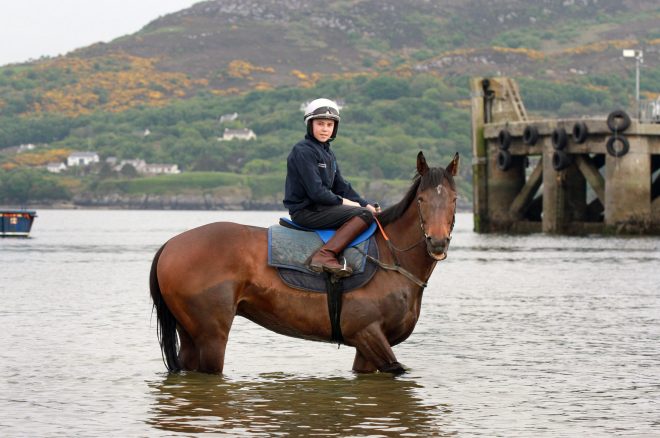 The 15-year-old Errigal College third year student landed five winners on what was the opening day of the North...