BY CHRIS MCNULTY
JASON Quigley goes to another new venue on Friday night looking to make it 5 and 0 in his professional career.
The Ballybofey middleweight heads for the Fantasy Fantasy Springs Resort Casino in Indio, California, one of Golden Boy Promotions' traditional homes on America's west coast.
Just two weeks after putting Lanny Dardar's lights out, just 94 seconds into their bout at the Belasco Theatre in Downtown Los Angeles, Quigley returns to action.
Quigley has not fought a full fight in his pro career yet, with knockout wins already recorded over Howard Reece, Fernando Najera, Greg McCoy and Dardar.
Following on from the MGM Grand, The StubHub, Plymouth Memorial Hall and the Belasco, Friday's is another new venue for Quigley, for whom the aim of the game is very much development and climbing the ladder.
"It's good to be back in the ring so soon to be honest, the more competition the better the consistency of fighting, and being in fight mode is better for me right now," Quigley said.
"I am really excited to be back in the ring so soon. The plan is to keep me busy; the busier I am and the more fights I have, the more experience I gain, the more I learn and climb my way closer to fulfilling my dreams."
Almost a year since he took the decision to sign a pro contract with Oscar De La Hoya's Golden Boy Promotions, Quigley has been making waves in the States.
This week, in an interview the Boxing4Free website, Rachel Charles of Sheer Sports Management, with whom Quigley is also aligned, said: 'Quigley is very special'. It's a common opinion Stateside.
The Fighting Irishman has captured the audience wherever he's gone. The 23-year-old has adjusted to life in California by now.
He said: "The main reason I made the move (to Los Angeles) it's the boxing capital of the world. Every gym you go to there's a world champion or a guy getting ready to fight for a title, or on TV.
"I've left my comfort zone, but this is what I want to do. You're on the planet once and if I could make a name that will be here longer than me it would be an honour."
A fortnight ago, Quigley took just over a minute and a half to end Dardar's challenge. Dardar had been to the canvas twice previously when a sharp left from Quigley led to referee Tom Taylor stepping in.
Friday's fight (his opponent was set to be confirmed at the weigh-in, which was post-publication) will be part of the Golden Boy Live! event and Quigley joins fellow Irish man Jamie 'The Nuisance' Kavanagh on the card
Dublin lightweight Kavanagh (17-1-1, 8 KOs) has been out of action since he defeated Michael Clark at the House of Blues in Boston last June.
The headline bout sees former world title contender Alfonso Gomez (24-6-12, 12 KOs) takes on Yoshihiro Kamegal (25-2-1, 22 KOs) in a 10-round super-welterweight contest.
In the co-main event, Ronny Rios (23-1, 10 KOs) squares up to Jesus Navarro (23-9-1, 16 KOs) at featherweight.
Posted: 10:37 am March 19, 2015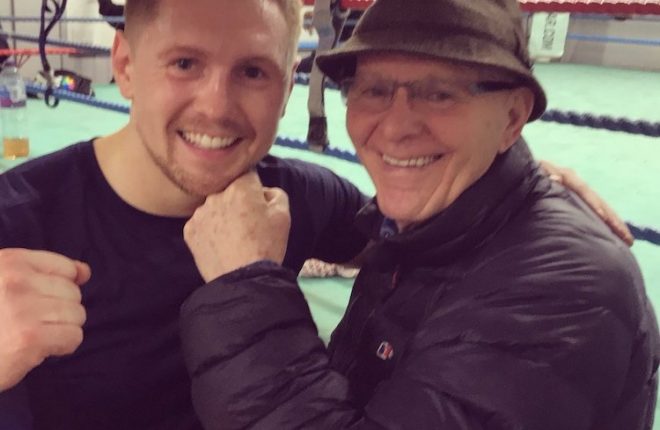 Brendan Ingle's funeral takes place in Sheffield today.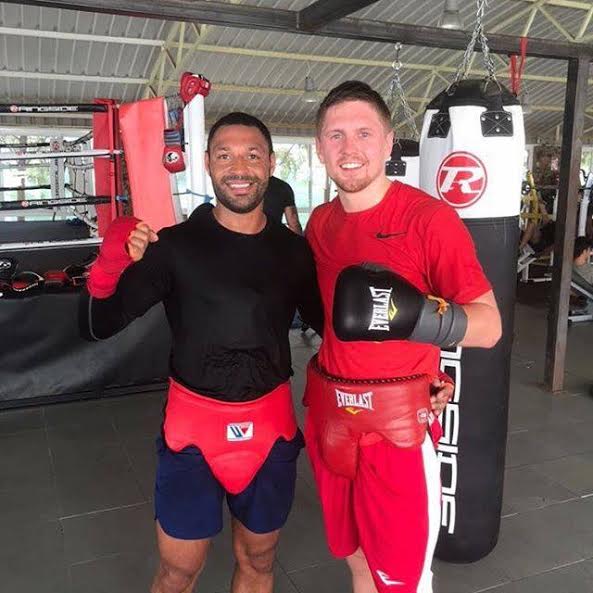 The fight will see Quigley play a lead role on a Golden Boy Promotions card in front of an...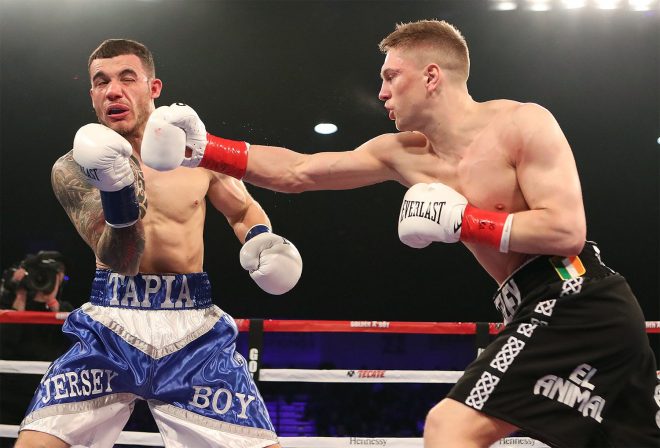 While Quigley is moving back across the Atlantic, the Irishman will still be promoted by Golden Boy Promotions and...