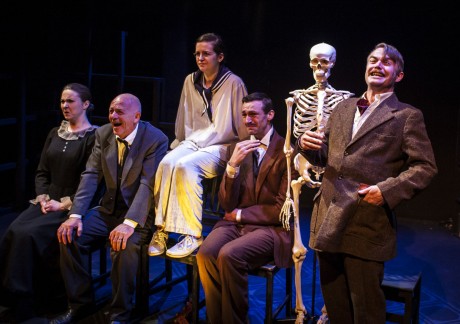 A PORTRAIT of the Artist as a Young Man was James Joyce's debut novel, published when he was 34. Strongly autobiographical, it recounts the religious and intellectual awakening of Stephen Dedalus, Joyce's fictional alter-ego.
Now famed Irish director Jimmy Fay has brought it to the stage in an adaptation by Tony Chesterman which will be staged at An Grianán Theatre this Saturday, 7 March.
Featuring a cast of five, this production makes full use of the stream of consciousness narrative that Joyce is famous for.
First published in 1916, A Portrait of the Artist unleashed the incredible power of Joyce's innovation and unconventionality upon the literary world in what was a remarkable reworking of the standard coming of age story. It mirrors the author's life up to age 20, when he left Dublin for Paris, challenging attitudes to family, homeland, and the Catholic Church.
The early years of Stephen Dedalus's childhood is recounted at a vocabulary level of Stephen's own as he grows, in a voice not his own but sensitive to his feelings. The audience experiences Stephen's fears and bewilderment as he comes to terms with the world in a series of disjointed episodes. Growing up against a background of Irish nationalism, Stephen is intellectually gifted but ostracised at school.
He goes through phases of religiosity while also seeking out more sensual pleasures, squandering a school prize on visiting prostitutes.
Produced by Dublin's New Theatre and Richard Ryan, this production received public and critical acclaim during its 2014 Irish and Paris Tours.
Tickets for A Portrait of the Artist are €18 (€16 concession) and are available at An Grianán Theatre's box office on 074 912 0777. See www.angrianan.com for further information.
Posted: 12:12 pm March 5, 2015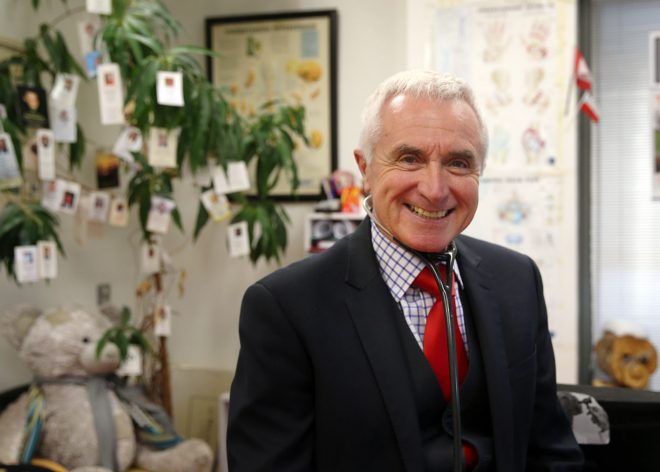 Letterkenny based GP Dr James McDaid said that an 'awful' lot of people across Donegal were using benzodiazepines.