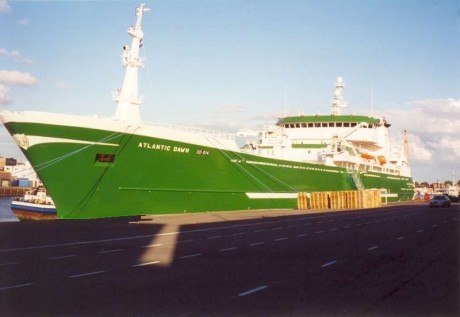 THE head of the company that owns the world's largest trawler said today (Sunday) that his board is considering appealing a €105,000 fine imposed by an Irish court.
Diederik Parlevliet, managing director of Dutch firm Parlevliet and Van der Plas which owns super-trawler Annelies Ilena,(formerly named Atlantic Dawn) complained the skipper was ordered to pay "a vastly unproportionate" sum for a €30 breach of the law.
That's what he claimed the amount of illegal fish was worth on the trawler which is a half-metre longer than the Croke Park pitch.
The Irish Navy and Sea Fisheries Protection officers boarded the 144.6-metre Annelies Ilena off Tory Island in November 2013.
The prosecution accused the trawler crew under skipper Gerrit Plug of high-grading the catch to increase its value.
But Judge John O'Hagan on Friday at Donegal Circuit Court withdrew that charge on the grounds that there was not enough evidence for the jury to consider it.
Instead, the jury convicted 58-year-old Plug of three other breaches of EU fishing regulations
Mr Parlevliet said: "The charge of high-grading was dropped. The other charges were no more than technical offences and have nothing to do with high-grading.
"Yet our skipper has been fined a vastly unproportionate sum. We are certainly considering an appeal."
Posted: 3:28 pm March 29, 2015