BY CHRIS MCNULTY
WHEN Finn Harps defeated Cobh Ramblers 5-0 last March, Ollie Horgan's team were riding high three games into the season.
From there, their League challenge faltered and they didn't win in six until they won 2-0 away to Cobh in May. After a promising start to the 2015 season, that has seen Harps take seven points from their opening three games and kept three clean sheets in the process, the minds were quickly returned to last season by manager Ollie Horgan following Friday's 2-0 win in Waterford.
Troubled Cobh, whose manager Martin Cambridge resigned in the wake of Saturday's 4-1 hammering by Wexford Youths – are in Ballybofey on Friday night as Harps look to build on their encouraging beginning.
Vice-captain Ciaran Coll, who has the armband and is acting as team captain these days with club skipper Kevin McHugh starting each of the three games on the bench, has seen enough to know not to get carried away at this stage.
"We've had good starts over the last few years, but it just hasn't happened for us over the full season," Coll says.
"It's been downhill fast anytime we've had a good start. Cobh will be up and down to us on one day and that might give us an advantage, but Cobh always battle hard and you always hate playing teams like that because they're so dogged, they just keep on battling. They're probably a dangerous enough team to be playing. They've a caretaker manager in and he could just change everything from the team to the formation so we're approaching the game a wee bit blind.
"We know from before not to be getting to excited about the good start. All we have to do is concentrate on this week's game. UCD next week isn't even in our heads. We don't worry about next week or three weeks down the line – it's all week-to-week now. It's the best way, the only way to go at it."
The 23-year-old St Johnston man has played 144 games for Harps since making his debut in a 1-1 draw with Kildare County in March 2009. Remarkably, he's in his seventh season at Finn Park and, but for a cruciate injury that meant a black mark has been crossed through the 2010 season, Coll would be surely close to the 170 mark in terms of games played.
He doesn't turn 24 until August which means that, outside of Ballybofey man Johnny Dunleavy, who is a month younger and is Cork City's captain, Coll is one of the youngest men wearing an armband in the League of Ireland these days.
It's not something he takes lightly, either.
"It's massive," he says.
"I look at Johnny who's the youngest captain in the League. I look up to the likes of Johnny and to Kevin McHugh, who's the club captain here at Harps. It means a lot to lead Harps out. It's the way you feel running out, turning to clap the crowd, the adrenaline there is unreal. There's no pressure being captain either because of the squad we have: The likes of Packie Mailey, Damien McNulty, Mickey Funston, Kevin…they're all leaders."
Coll played with Kildrum Tigers before signing for Scottish Premier League side Hearts in 2007. He was a year at Tynecastle before he came back to sign for Harps ahead of the 2009 campaign. He's been at Harps since.
"I couldn't say anything bad about the club in fairness," he says. "That year I was out injured, the club was more than good to me. I'm glad that the manager who looked after me that year (James Gallagher) is still at the club as the assistant manager.
"I think I've improved in the last couple of years. Even two years ago, I'd have been a bit quiet, but I feel myself getting more vocal now and if there's a question asked in the dressing room I'll have an answer for it. No-one in our dressing room lacks confidence – that shows with the way we're playing."
The acquisition of Ciaran Gallagher to play behind an already-solid defence has given Ollie Horgan's side even further steel and clean sheets against Shelbourne, Cabinteely and Waterford has signalled the intention for Harps to be mean again this season.
"Ciaran has been outstanding for us so far," Coll points out. "Ciaran playing in behind us at the back is like having a sweeper in goals. He's kept us in it a few times this season and even on Friday night, if it wasn't for him we might only have got a point in Waterford. He was brilliant.
"The whole way through pre-season, it was all about working on the defence. Ollie always says that it doesn't have to be nice – if it has to be ugly, we'll be ugly! Josh Mailey sitting just in front of the back four is some help too – he's one of the best in the League at that job.
"The competition for places in the squad is unreal. If you don't have a good game, you could be dropped straight away.  I think this is the best squad I've been in at Harps.
"Ollie, too, just works so hard. He really bursts a gut so we have to do the same in return."
One regret from his time at Harps is that he hasn't managed more goals. Just twice in his 144 games has he found the net – both in a 5-1 away win over Salthill Devon in 2012.
He says: "I'd definitely like to get a few more. Ollie has given me the freedom to get in there and have a presence around the box a bit more. I've been getting into good positions so far, but I'm happy enough to get assists if I can do that."
Last year, they followed the 5-0 rout of Cobh with six games without a win and they didn't win in four after the 2-0 win at St Colman's Park. They're living in the here and now, but Coll and Harps can still look for the bigger picture.
"There is the long-term aim and we do want to be up there challenging for promotion," he says.
"I'd love to see us do it for Kevin (McHugh), especially after he came out and said he was retiring. He did so much for me and for the club.
"We've to just keep taking care of the games every week and hopefully we can stay around the top. Last year, we played St Pat's in the FAI Cup semi-final and the crowd of Harps fans that day gave everyone a boost.
"We'd love that crowd, the flags and the cheering every week at Finn Park. It definitely does help. We know if we're up there we'll get the crowds out behind us.
"Hopefully they'll come out on Friday and we can give them three points."
Posted: 2:30 pm March 27, 2015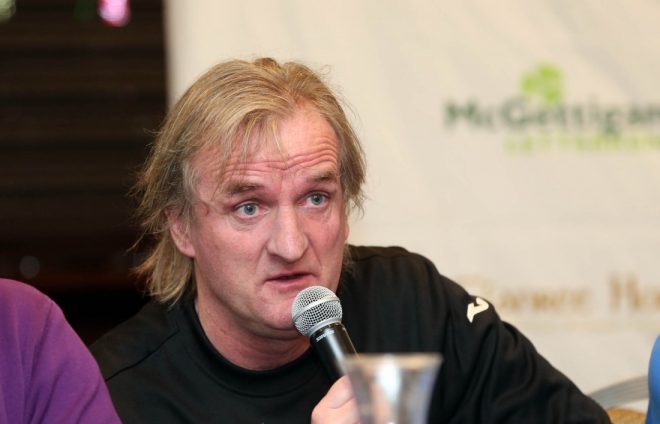 With the summer transfer window opening this Sunday, July 1, the Harps boss is instead content to spend every...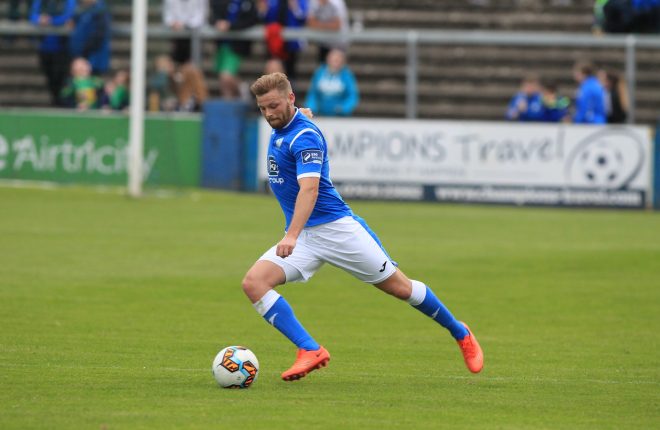 Cobh made the long journey home with the three points.