BY CHRIS MCNULTY
BRIAN Roper's Donegal appearances record is likely to fall this Sunday.
Should Colm McFadden play against Tyrone at any stage, the St Michael's man will set a new milestone and a 160th senior game for the county.
Roper played 159 times for Donegal between 1996 and 2009, when he retired following an All-Ireland quarter-final hammering by Cork.
McFadden, 31, is expected to set a new target this weekend. McFadden made his Donegal debut in 2002, his Championship bow coming in a win over Down the same year, on a day when Rory Kavanagh and Kevin Rafferty lined out in the Championship for the first time.
Roper soldiered alongside McFadden from then until '09.
"I remember when he first came into the panel, Colm had been a very good minor player," Roper told the Donegal News this week.
"He was laid back at the start when he joined up with us, but you always knew that Colm McFadden was something special. He always had something in him – it was just a matter of getting that out of him. He has such a sweet left foot. Jim (McGuinness) got the most out of him and he was so good the year Donegal won the All-Ireland."
McFadden has scored 25 goals and 426 points in the Donegal colours, 4-32 of that coming in the 2012 Championship when his peerless and fearless shooting helped fire Donegal to Ulster and All-Ireland glory. He was an All-Star that year and also a nominee for Footballer of the Year.
McFadden has made more Championship appearances (56) than any other Donegal player. Roper recalls clearly the day McFadden fired 1-7 past Tyrone in the 2004 Ulster semi-final.
The Ballyshannon man said: "That game in Clones against Tyrone, he just stood out. He really came of age that day."
Roper doesn't mind passing the mantle across, having surprised many by breaking Matt Gallagher's long-standing record of 147 games.
The Aodh Ruadh clubman said: "Records are there to be broken. A lot of people thought that Matt's record would be ever-lasting as well, but it fell. I thought myself that Christy Toye would've broken it, but he's had such a tough time of it with injuries. He would definitely have the record only for that – and he's even not far away as it is.
"Colm has been a terrific servant to Donegal and he still has plenty to offer. He hasn't played all that much this year, but it's no harm to keep Colm in reserve – we'll need him come the Championship."
Posted: 9:00 am March 27, 2015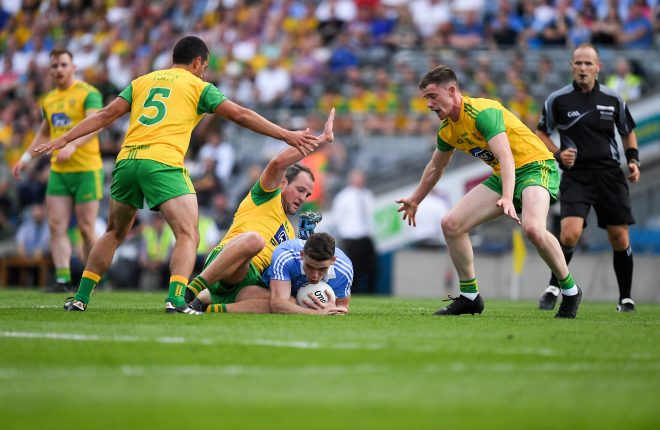 There were high hopes ahead of the first weekend of the Super 8s, but unfortunately the football didn't live...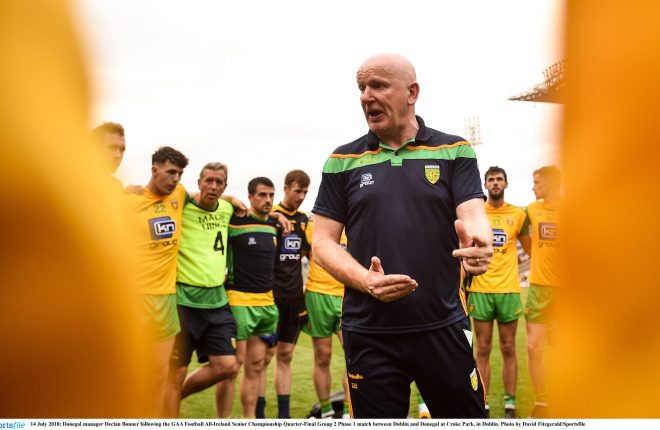 Donegal face Roscommon in Dr Hyde Park on Saturday at 5pm.