BY CHRIS MCNULTY
JASON Quigley has stepped up his preparation ahead of his fourth professional fight on March 6.
Quigley, 3-0 after his opening three pro bouts in 2014, will take on Lanny Dardar at The Belasco Theatre as part of a new boxing series, 'LA Fight Club'.
Quigley has been back at his LA base since early January in training for his next slice of action – and, as this video from Golden Boy Promotions shows, the Ballybofey man is looking razor sharp.
"I'd like to fight every month and I think that's the goal of my manager and Golden Boy Promotions," he said.
"That's how it is as an amateur. You stay busy. I fought 33 fights in an 18-month period during the best part of my amateur career and I stayed sharp and on point because of that activity."
Posted: 4:30 pm February 19, 2015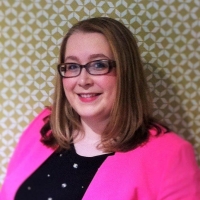 Dublin Fringe Festival is delighted to announce the appointment of Ruth McGowan as its new Festival Director. Following...
A total of 240 dogs and their handlers from 23 nations will compete for the 'top dog' title over...
JASON Quigley hopes to fight again later this year, as he continues his recovery from a broken hand.