THE star of the show from Donegal's National League game against Dublin at Croke Park on Saturday night wasn't one of the players – but, rather, Donegal manager Rory Gallagher's headgear!
Gallagher has been sporting one of the new Donegal bobble hats in recent weeks on the sideline. As he patrolled the sideline at the Hogan Stand, GAA followers were taken by the bobbling ball on Gallagher's multi-coloured hat, which TV3 presenter and Annagry native Tommy Martin reckoned has been 'the star of the early league rounds!
Who are we to argue?!
Could it become a feature among Donegal fans this year?
Enjoyable game. Donegal left a lot of scores out there. Jack McCaffrey: wow. But the star of the early league rounds? Rory Gallagher's hat.

— Tommy Martin (@TommyMartinTV3) February 7, 2015
I don't usually pass any remarks on the style at football matches but Rory Gallagher's bobble hat is class! #GAA #AllianzLeagues

— Kate Fitzsimons (@katefitzzz) February 7, 2015
Those fecking hats… The REAL reason @officialdonegal lost to @DubGAAOfficial @JOEdotie #GAA pic.twitter.com/pNCOGbzQgg

— Ryan McBride (@Mcbrideryan1) February 7, 2015
Can we take a moment to thank Donegal boss Rory Gallagher for wearing this magnificent hat? http://t.co/a6SvBT9Dtx

— JOE.ie (@JOEdotie) February 7, 2015
@officialgaa @TomasORuanaidh mystified by Gallagher's hat!

— Mark Colgan (@markcolgan89) February 7, 2015
Donegal boss Rory Gallagher's hat is the star of the show v Dublin: Shame about the result http://t.co/3AsL9BjG1N

— Radio Vera Ireland (@RadioVeraIrelan) February 7, 2015
And, oblivious to all of this, doesn't our very own Chris McNulty appear at Gallagher's post-match press conference wearing…yes, you've guessed it!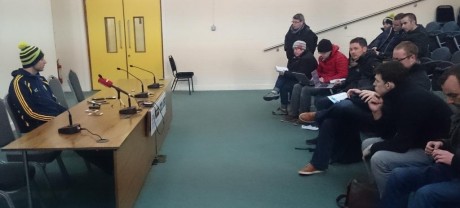 Posted: 5:44 pm February 8, 2015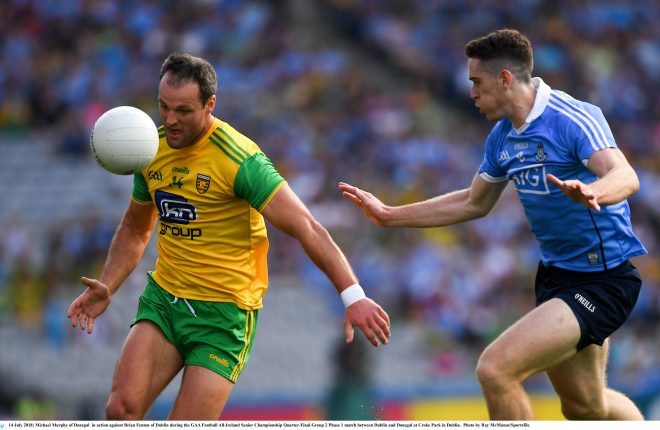 Dublin too strong in Croker.