BEST known as Winnie McGoogan in her brother Brendan's hit sitcom, Mrs Brown's Boys, Eilish O'Carroll brings her life story, Live Love Laugh, to An Grianán Theatre, Letterkenny on Saturday.
In this reflective look on her eventful life, Eilish comes into her own, recounting stories of her strict Catholic upbringing, two failed marriages (one of them abusive), and coming out as a lesbian at the age of 50.
While poignant and deeply moving, the show is also packed with humour. A 1950s baby, and the ninth of ten children, (Brendan was the last, usurping her as 'the baby') Eilish describes her childhood with affection and good humour.
Sex features quite a lot in the show, but never in a crude way. At one stage she was sure that there was something wrong 'down there' because her sex life was unfulfilling. Catholic guilt is also, of course, in plentiful supply here, she says.
Her discovery that she was a lesbian is also handled with good humour.
The show was a huge hit at the Edinburgh Fringe in 2013. Tickets for Eilish O'Carroll are available at An Grianán Theatre's box office now, call 0749120777 or see www.angrianan.com.
Posted: 2:25 pm February 4, 2015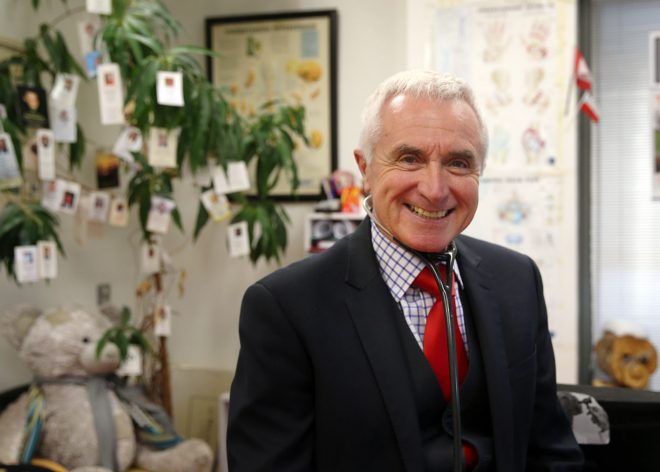 Letterkenny based GP Dr James McDaid said that an 'awful' lot of people across Donegal were using benzodiazepines.