A FEAST of music, dancing and comedy is in store at An Grianán Theatre from next Tuesday when Letterkenny Musical Society follow up their recent stunning performances of Annie, Oliver, Calamity Jane and Guys and Dolls with the comedy musical Little Shop of Horrors.
Although it features as one of its stars a man-eating plant, 'Little Shop' is far from the horror its title might suggest.
Instead, with music from the same writing team who gave us Disney's Beauty and the Beast, Aladdin and The Little Mermaid, it is a fun-filled comedy packed with music and colourful characters.
Letterkenny Musical Society (LMS) have again pulled out all the stops with this year's show and once more they have found fresh talent to add to their experienced group of versatile performers.
Under director Billy Patterson and producer Noel O'Donnell, the talented bunch of singers and actors have since auditions in September put together a stunning show that you really do not want to miss.
Having previously played Mr Sowerberry the undertaker in Oliver and Francis Fryer in Calamity Jane, Niall McDonagh returns in the role of Seymour Krelborn who works in Mr Mushnik's Flower Shop on Skid Row with his colleague Audrey.
Ciara Gallagher, who appeared in both Annie and Oliver, and starred in Calendar Girls is delightful in the role of Audrey while Emile Rainey plays her sadistic dentist boyfriend Orin Scrivello with comedic genius.
Fresh from his performance as Nicely-Nicely Johnson in Guys and Dolls Chris Duddy is superb as Mr. Mushnik while Nicola Shields, Maria Rushe and Julianna Ayton bring a wealth of talent and experience to their roles as three drop-out school girls.
Donal Kavanagh relishes his role as the voice of the plant 'Audrey II' and of course there are familiar faces aplenty in the other roles and chorus numbers.
The dancing has been expertly put together under the guidance of Maire Kelly as choreographer while the new musical director is Denise Roper.
Tickets are available by contacting the box office at An Grianán 0035374 9120777 or online at angrianan.com
Posted: 5:07 pm February 13, 2015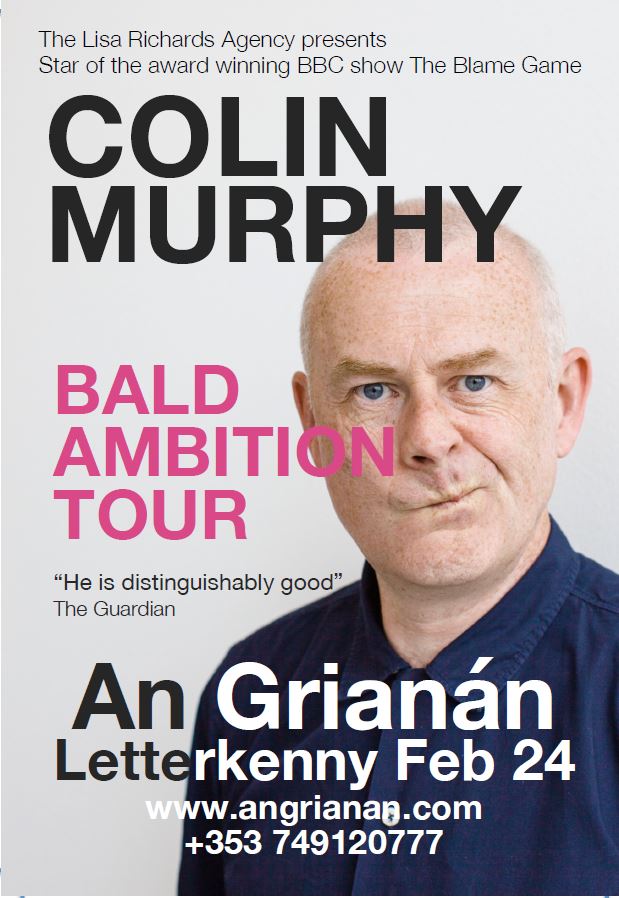 Celebrating 25 years still standing up, comedian Colin Murphy comes back to Letterkenny for one night only to An Grianan theatre,...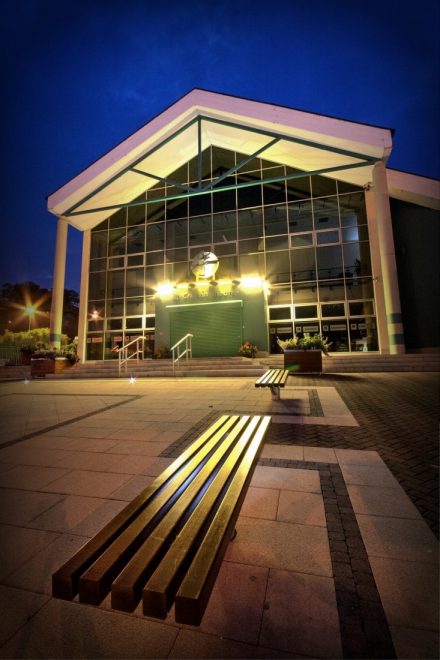 Buildings across the world 'Light It Up Gold' in September to shine a light on the bravery of children...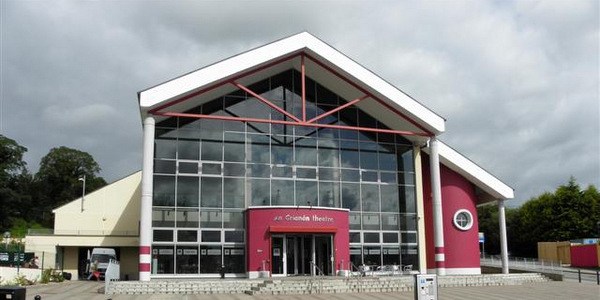 Twenty five students will perform a range of music from pop, rock and funk to jazz and blues.