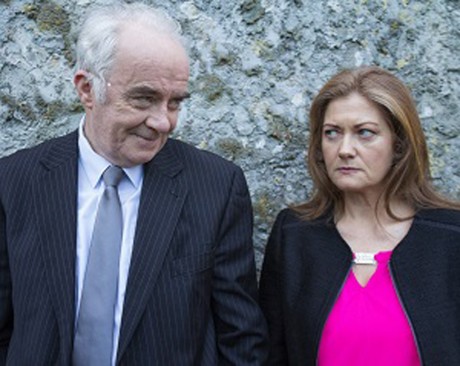 ARE you interested in a career scriptwriting for Ros na Run, one of Ireland's longest running TV dramas? Are you over 18, fluent in Irish with a gift for creative writing? If the answer is yes, then listen up!. Ros na Run is on the lookout for new scriptwriters to take part in their writers' workshops.
The workshops will take place over two weekends in March, Friday 6th and Saturday 7th March and Friday 27th and Saturday 28th March from 9.30am to 5.30pm in An Spideal, Co. Galway. There are eight places available for each workshop so apply now to guarantee your place.
Three of the eight candidates who demonstrate the most skill and potential will have the opportunity to continue receiving mentorship and further training in advance of writing for the show. Ros na Rún is produced for the Irish language television channel, TG4 and remains the only television drama series set in rural Ireland and the only soap in the world which is produced in the Irish language. The production team consider the writers' workshops essential as a way to scout for the best writing talent and to maintain high quality storylines.
Head of scripting for Ros na Run, Bláthnaid de Róiste said: "We're looking for talented writers with active imaginations who want to be part of a TV drama. We pride ourselves on bringing consistent entertainment into the homes of our viewers twice a week.
There is no doubt our success is based on strong scripts storylines from capable scriptwriters. We appreciate the need for new ideas and innovation to keep the programme fresh and the writers' workshops provide us with a platform to find this unique talent".
Ros na Rún's appeal is largely to do with the show successfully tackling social issues while also handling both simple and complex issues. Dealing with themes of family, love, society, secrets, deceit, lust and social issues including steroid addiction, adoption and fostering. Ros na Rún gives a contemporary insight into life in a rural village.
Now in its 19th series Ros na Rún has the unique ability to portray the realities of contemporary Gaeltacht and rural living with humour and intelligence. Employing over 140 people it broadcasts for 35 weeks of the year, airing two episodes a week on TG4 on Tuesday and Thursday at 8.30pm and airs an omnibus on Sunday at 10.30pm.
The total weekly viewership figure currently stands at 150,000. The series is set in a fictional village called Ros Na Rún, based in An Spideal, Co. Galway and is the single largest independent production commissioned in the history of Irish language broadcasting.
The team behind Ros na Rún consists of 75 crew members, 13 directors, 13 writers, 26 weekly actors, 15 daily actors and features approximately 70 extras a week.
Posted: 4:49 pm February 27, 2015