BY CHRIS MCNULTY
CREESLOUGH woman Etaoin Friel will represent Australasia at the GAA World Games in Abu Dhabi next month.
Living in New Zealand for the last three years, Etaoin was selected on the back of her performances for Wellington in the Australasia Championship held in Melbourne in October. Selected as an All-Star, Etaoin was informed in December that she had been selected for duty for the first-ever GAA World Games, which take place from March 5-7 in the UAE.
Etaoin travels as part of a 12-strong panel to represent Australasia, whose membership now exceeds 4,500.
"I actually was in shock at the selection for the first week," she told the Donegal News.
"Then it slowly sank in. It is really exciting and is such a great opportunity.
"I must admit, the high temperatures in Abu Dhabi for playing football in are making me a bit nervous, but I hope I can do Wellington, Donegal and Australasia proud.
"The club here is like my home away from home – they even sport the same colours as Donegal."
A former St Michael's player, Etaoin moved to New Zealand three years ago 'only intending to stay for a year', but home is now in Wellington, where she works as geotechnical engineer for Damwatch.
She said: "I have to say, as challenging as it is at times, I do love my Job. We undertake dam engineering of new dams and ensure the safety of existing dams. It is also a great job for getting to see new places and visiting dams. Luckily, most dams are built in spectacular locations. I am actually jetting off to Fiji next week to visit a dam there – so I can't complain too much!"
Comfortable playing at half-back or in midfield, she attended Loreto Convent in Letterkenny and, during a time when there was no ladies team at St Michael's, she played for St Eunan's. While at NUI Galway, where she was based for four years, she joined a club in Galway – namely St Michael's.
"It made me feel like I was still staying loyal to my club back home," she said.
The GAA World Games will involved teams from all over the world. As well as Etaoin and the Australasia side, representatives from New York, Boston, Australia, Canada, Asia, Europe and the Middle East will feature in the inaugural competition.
Recently, she has been joined by three other Donegal girls. Her fellow Creeslough native Eimear Rodden joined last year, while Quigley's Point sisters Denise and Jolene McLaughlin moved just before Christmas.
Etaoin said: "When I moved over to New Zealand at first I found the Wellington GAA Club very welcoming. Everyone in the club gels like a family. It doesn't just stop at football and Hurling. Everyone helps each other out in any way they can, which is great, and it's just what people need after relocating to the other side of the world that don't have their own family nearby.
"When I moved here we struggled to scrape a ladies team together, but now we have about 60 regular ladies to pick from. After a lot of hard work and dedication from the players and our coaches we went on to win the New Zealand National Championship last year. Our club is hosting the Australasia tournament this October – it will be the first time that the championship will be held in Wellington and we're looking forward to all the Australian state teams and Neighbouring New Zealand teams coming over for that.
"A lot of our Irish players never played football before moving to New Zealand and joined our club just for the social aspect, but have since evolved into very talented footballers."
The club isn't just confined to ex-Pats who have headed Down Under, though, with the natives turning their hand to the size 5 O'Neill's too.
Etaoin said: "Our club focus' on promoting the sport and we hold social events such as 5-aside beach tournaments and 7-aside or 9-aside social tournaments in an attempt to get more players and get the native Kiwis involved.
"The Kiwis take to the sport like a duck to water, and pick it up very quickly. They have the catching and kicking part nailed down from their rugby skills, so once they learn how to solo there is no stopping them. Some of our best players are Kiwis, which is great to see and they are really enjoying it."
Posted: 9:00 am February 24, 2015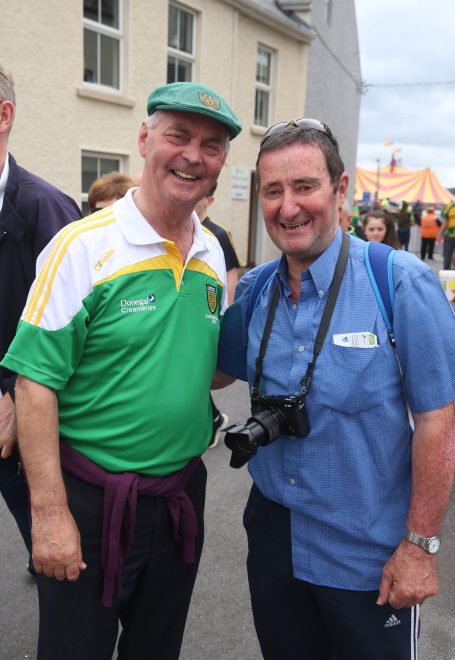 The Glenties native has captured images from thousands of games for local and national publications, including the Donegal News,...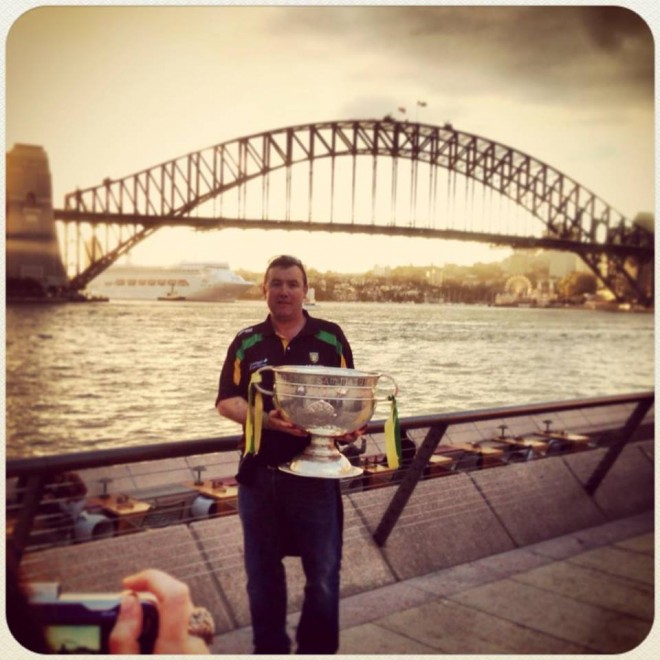 Donegal have been without a Cisteoir since July when St Naul's clubman Cieran Kelly stepped down, and the Executive...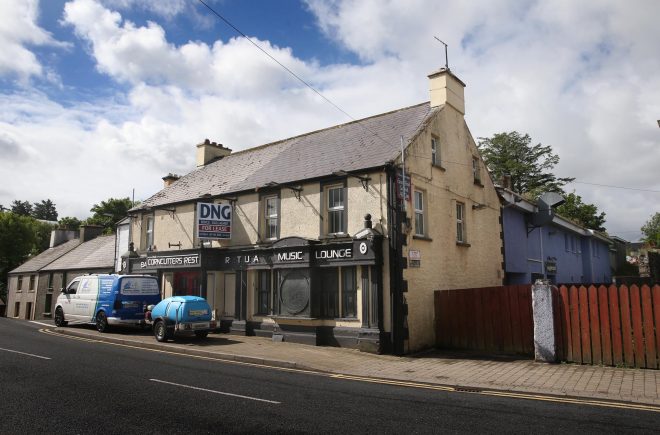 The pair have taken out a full-page ad in today's edition of the paper urging people searching for high...